Two Final Fantasy Ports Hit Switch & Xbox One In April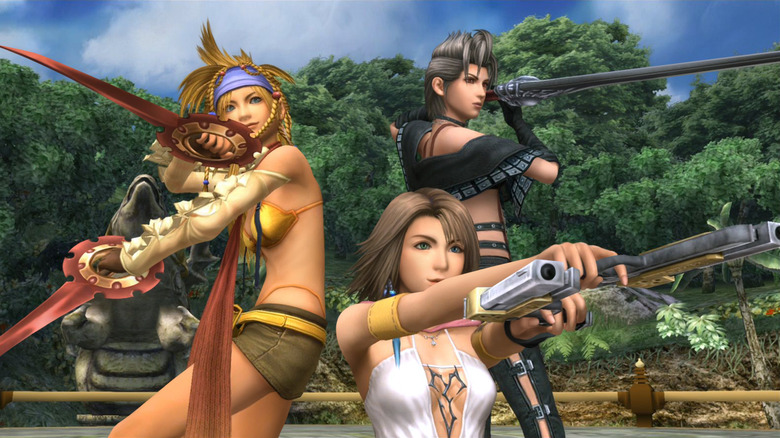 No fantasy is ever final, it seems. VG247 is reporting that Final Fantasy 10/10-2 HD  and Final Fantasy 12: The Zodiac Age are both headed to the Nintendo Switch and Xbox One in April, giving players on those platforms a chance to experience two fan favorites in the Final Fantasy franchise.
Both consoles will get Final Fantasy 10/10-2 HD on April 16. Final Fantasy 12: The Zodiac Age will arrive later on April 30. And there are actually a few more Final Fantasy titles heading to those platforms, as well, though we don't have release dates nailed down at the present time. Those games are Final Fantasy 7 and Final Fantasy 9.
Final Fantasy 10 first hit the PlayStation 2 in July 2001, and at the time was called "an outstanding new installment in the series" by GameSpot. Square Enix followed up that effort with Final Fantasy 10-2 in March 2003. GameSpot was less chipper about that one, but still called it an "engaging game that's worthy of the revered name." The remastered bundle essentially brings those two games into the modern day with improved visuals and other fixes, and is definitely worth checking out if you missed 10 and 10-2 on the PlayStation 2.
Final Fantasy 12 is another PlayStation 2 title now making its way to non-PlayStation platforms. It first saw a release back in March 2006, with GameSpy speculating at the time that it could've been "the definitive console RPG" of that era. The Zodiac Age is, like HD to Final Fantasy 10 and 10-2, a remaster that touches up the game's dated PS2 graphics and makes it more presentable for current-gen consoles.
It's exciting to get both Final Fantasy 10/10-2 HD and Final Fantasy 12: The Zodiac Age on new systems, but it's hard not to be especially stoked about seeing them come to Switch. The portability of Nintendo's console makes it perfect for RPGs, letting you do a little bit of leveling in the waiting room or on the train ride home. We'll just have to cross our fingers that the Switch is powerful enough to do them justice.
We'll leave you with this question: what happened to Final Fantasy 8?