Bungie And Activision Are Breaking Up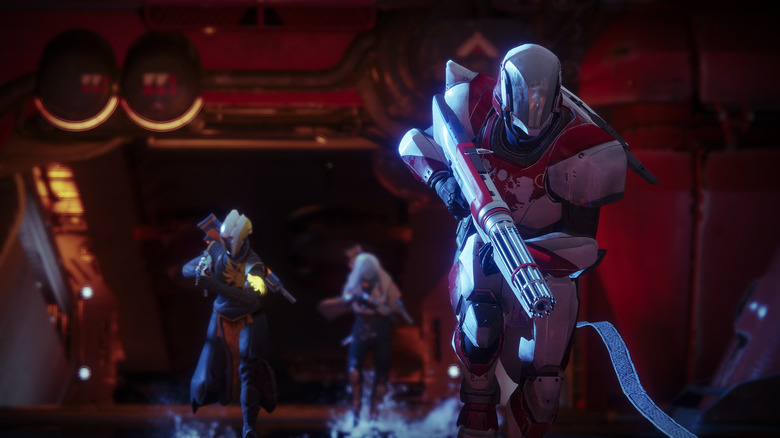 The relationship between Bungie and Activision is coming to an end. Bungie announced on its blog today that the studio is working toward obtaining the full publishing rights for the Destiny franchise, ending its eight-year partnership with Activision, one of the largest game publishers in the world.
Advertisement
"With Forsaken, we've learned, and listened, and leaned in to what we believe our players want from a great Destiny experience," the company said. "Rest assured that there is more on the way. We'll continue to deliver on the existing roadmap, and we're looking forward to releasing more seasonal experiences in the coming months, as well as surprising our community with some exciting announcements about what lies beyond."
Bungie added, "We know self publishing won't be easy; there's still much for us to learn as we grow as an independent, global studio, but we see unbounded opportunities and potential in Destiny."
The partnership between Bungie and Activision always seemed to betray what each company stands for. Bungie is a fiercely independent studio — in fact, the company separated itself from Microsoft in 2007 in order to make games without meddling from outside forces. Activision is a publisher that focuses first and foremost on profit, and has become extremely successful as a result.
Advertisement
It seems tough to argue that those two philosophies didn't clash. In fact, the relationship seemed to very publicly sour in November when Activision held an earnings call and said that Destiny was underperforming. That led Destiny director Luke Smith to shoot back on Twitter, stating, "We are not disappointed with Forsaken. We set out to build a game that Destiny players would love, and at Bungie, we love it too."
Fans of the Destiny franchise always liked to put the blame on Activision for some of the less-popular moves made in Destiny and Destiny 2, such as PlayStation-exclusive content and Eververse microtransactions. We'll get an opportunity sometime in the near future to see what exactly motivated those efforts. But for now, Bungie has full control of its game, and full control of its own destiny for the first time in many, many years.
Let's see what they do with it.