Modder Finds Evidence Of SNES Games Coming To Switch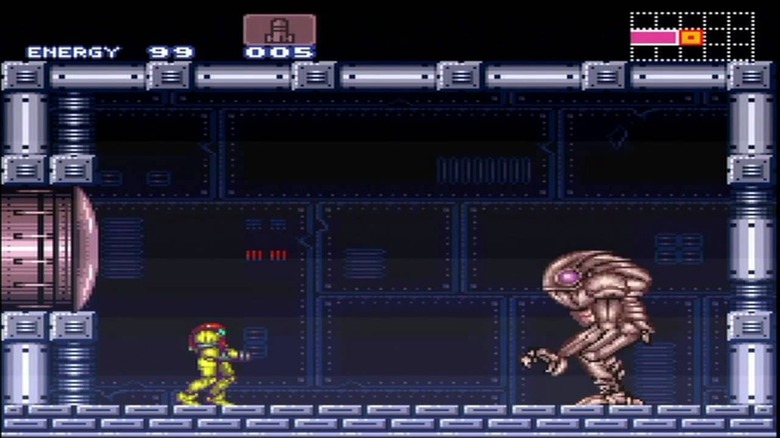 Is Nintendo Switch Online about to become a more compelling product? According to Polygon, a Nintendo modder has apparently data mined files for the Switch's NES app and found evidence of future support for Super Nintendo games.
Advertisement
The modder, KapuccinoHeck, discovered the titles of 22 Super Nintendo titles while digging around inside the accompanying files for NES Online. If the SNES references do indeed signify support for Nintendo's 16-bit games, it'll be the strongest indication yet that the Nintendo Switch Online subscription will replace the Virtual Console and support games from multiple Nintendo systems.
And thank goodness.
There's a lot to like in the list KapuccinoHeck uncovered. There are the unquestionable classics, like Super Mario World, Super Metroid, Super Mario Kart, and The Legend of Zelda: A Link to the Past. There are other favorites, such as Star Fox, Pilotwings, F-Zero, and Yoshi's Island. You'll even find Super Punch-Out!! on the list, which is a surprise, because the original Punch-Out!! isn't even available for the NES portion of Nintendo Switch Online yet.
Advertisement
But there's reason to be slightly skeptical about the list, too. Star Fox 2 makes an appearance, and as you may know, the only place to play that game (legally) is on the Super Nintendo Classic. If Nintendo has plans to port the emulator over from the SNES Classic, as many suspect it did with the emulator for the NES Classic, the NES Online files could be referencing games that aren't guaranteed to see the light of day on Switch.
Still, the possibility of SNES games coming to Nintendo's latest console is welcome news. The Switch is a no-brainer for a Netflix-like Virtual Console service, thanks to its ability to be both a home console and a portable. If Nintendo can fill out its NES library, add SNES titles, and even reach into the Nintendo 64 and GameCube generations, that $20 a year for Nintendo Switch Online will feel like a far more worthy investment.