Nintendo Adds A Few More Games To Its 3DS Classics Line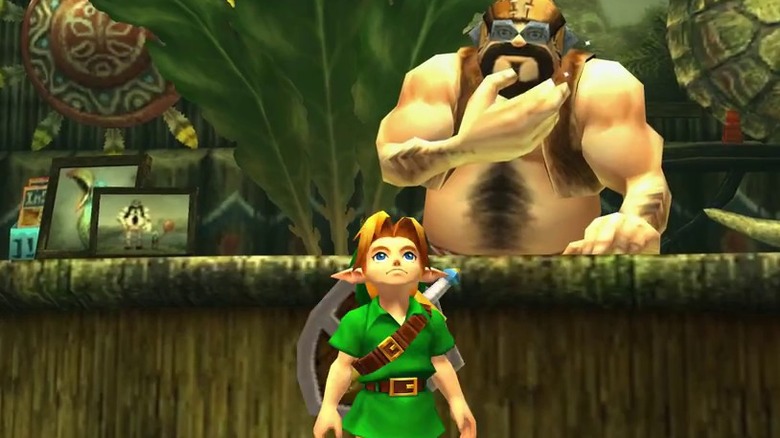 Nintendo 3DS owners will soon have a few additional discount games to choose from. According to DualShockers, Majora's Mask 3D, Star Fox 64 3D, and Super Mario Maker are joining the Nintendo Selects line, giving players a way to experience these titles at an extremely low price.
All three of these 3DS games will be available at their new price of $19.99 on Feb. 4. And if you've ever considered picking any of these titles up, you'll definitely want to wait until then and do it.
Majora's Mask 3D is, of course, the Nintendo 3DS port of The Legend of Zelda: Majora's Mask, a game that first appeared on the Nintendo 64 in 2000. Majora's Mask is one of those rare Legend of Zelda titles that is actually a follow-up to a previous game — in this case, 1998's Ocarina of Time. And some will argue that Majora's Mask is a highly underrated game in the Zelda lineage.
Star Fox 64 3D is another Nintendo 64 title that made the jump to the 3DS, having first appeared on Nintendo's 64-bit home console in 1997. There haven't been a whole lot of good Star Fox games since Fox took flight all those years ago, so if you're in the mood for some arcade shooting action, Star Fox 64 3D is another game that's worth checking out.
And finally, we have Super Mario Maker. This one sits apart from the first two games on this list in that it's not the a port of an older game, but rather, a recent one. Super Mario Maker dropped on the Wii U back in 2015 and — given the install base of that console — didn't see near as much action as it deserved. But if you own a 3DS, are a fan of the Super Mario series of platformers, and have always dreamed of building your own Mario levels, Super Mario Maker is the game for you.
In fact, we'd love to see Super Mario Maker on the Switch someday. Please, Nintendo?
The price drop for these games is, once again, a few weeks away. So set $19.99 aside for each and mark Feb. 4 on your calendar. It'll be here before you know it.