Mortal Kombat 1's Paid Fatality Is Causing An Uproar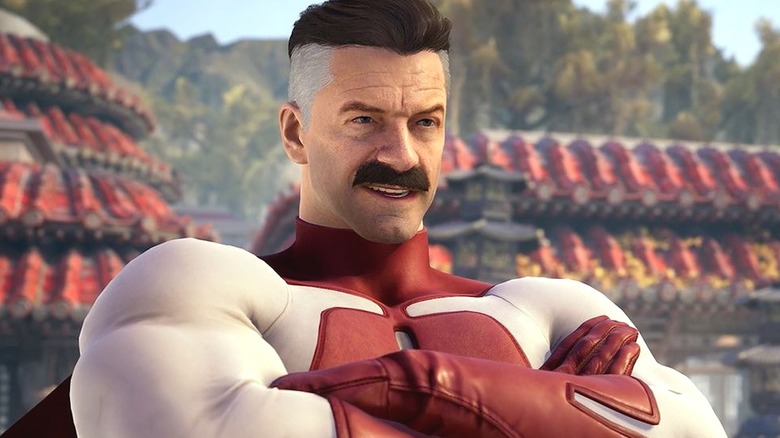 Warner Bros. Games
Earlier this week, "Mortal Kombat 1" officially got into the Halloween spirit by launching a few spooky map updates and offering some Premium alternate costumes in the in-game store. Among these offerings is a variant of Johnny Cage's mansion, which is crawling with creepy Easter eggs and sight gags appropriate for the scariest of holidays, a Day of the Dead-themed outfit for Scorpion, and a Halloween-centric Fatality. Although the variant maps are free to all players, the Fatality will be added to the Premium store on Friday.
Advertisement
Hi, thanks for this question about MK1! The Halloween Fatality will be featured in the Premium Shop at a later date, we expect this to be Friday (10/27). Please keep an eye on official Mortal Kombat social media for any news on this topic!

— WB Games Support (@WBGamesSupport) October 24, 2023
Fatalities, of course, have long been one of the defining characteristics of the "Mortal Kombat" series, allowing Kombatants to brutally obliterate their opponents with a few quick button inputs. NetherRealm Studios has experimented with monetizing Fatalities in the past, though these microtransations have been less than popular with the hardcore "MK" community. For instance, pro players were up in arms when "Mortal Kombat X" offered Easy Fatalities for a small fee, which cut out the work of having to memorize the correct inputs for these finishing moves. "Mortal Kombat 1" players are likewise upset by the announcement of this purchasable Halloween Fatality, with some even calling for a boycott.
Advertisement
Mortal Kombat 1 fans rally against the Halloween Fatality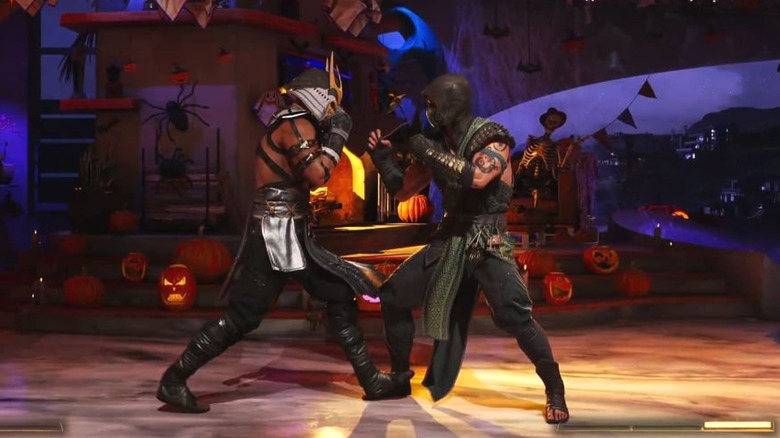 Warner Bros. Games
One of the most common complaints among "Mortal Kombat 1" fans is the fact that they've already paid a handsome fee for the game — over $100, in the case of players who picked up the Kollector's Edition. The idea of dropping even more money to unlock a new move feels wrong to much of the player community. Some have argued that the specialty Fatality should be completely free, while others have said that they'd be happy if NetherRealm made the move unlockable through a limited time event. Some have taken to venting their frustration through the internet's favorite currency: memes.
Advertisement
Other gamers have had a more visceral response to the news of the Premium Fatality. Reddit user FistoPuncherelli is cautioning players against buying the Premium Halloween Fatality, writing, "People really need to vote with their wallets and not buy this, or it'll set a really bad precedent." Although this comment has been majorly upvoted, some fans are less optimistic that the player backlash will accomplish anything. "I imagine Mortal Kombat's large casual audience will happily reward this," laments Redditor GaucheKombatant. NetherRealm has yet to respond to the uproar among "MK1" players, many of whom clearly feel like they're getting more of a trick than a treat.
Advertisement