EA Cancels Yet Another Star Wars Game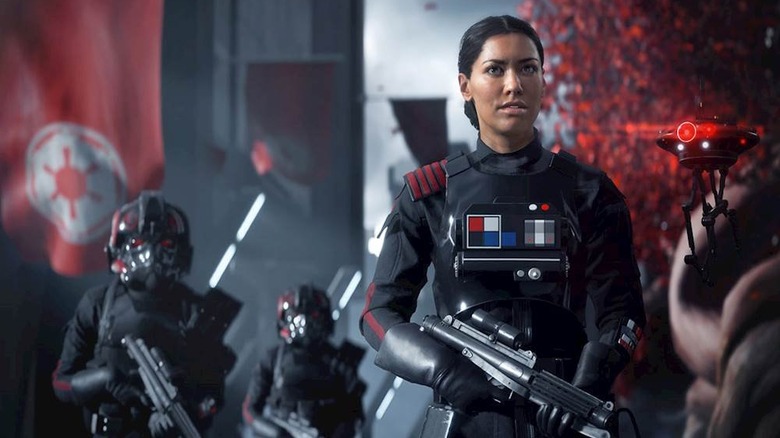 The Force is not strong with EA, it seems. According to reporting from Kotaku, the company has canceled its untitled open-world Star Wars game, which was announced in 2017 after EA shuttered Visceral Games, which was working on another now-canceled Star Wars game.
Advertisement
No one from EA is officially commenting on the matter, but Kotaku's Jason Schreier writes that EA made the move because it looked at its long-term release schedule and decided that it needed more games more quickly. The larger open-world game, which sounds as though it would've played like a Star Wars take on Destiny, will now be shelved, and EA will instead get to work on some less ambitious projects that can be completed within a shorter time frame.
EA's had a rough go with the Star Wars license since it struck its deal with Disney back in 2013. To date, the company has released just two AAA games as part of the deal – Star Wars: Battlefront and Star Wars: Battlefront 2. The Visceral Games Star Wars project, as we've discussed, was axed in late 2017. Now the open-world game, which was being developed by EA Vancouver, is off the table. And EA Motive, which oversees EA's Star Wars titles, hit a bit of a speed bump when industry veteran Jade Raymond left it late last year.
Advertisement
There are still another game in the pipeline that we know of. Respawn, best known for its work on the Titanfall series, is making a game that both has a name and is targeting a 2019 release: Jedi: Fallen Order.
But it's hard to imagine that the ten-year exclusivity deal Disney signed with EA hasn't been a disappointment thus far. It's more than halfway over, and the biggest splash EA has made had less to do with telling a great Star Wars story and more to do with the microtransactions inside Battlefront 2. That's likely not what Disney was shooting for.
We'll get back to you when we have more news on the remaining Star Wars projects.