We Happy Few, Three Other Titles Coming To Game Pass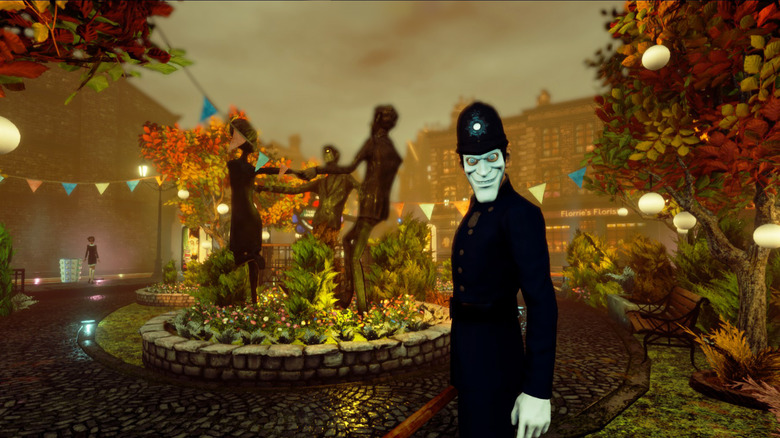 The Xbox Game Pass library is expanding once again. According to VG247, Microsoft is adding four more titles to the service in the coming days, including We Happy Few, The Lego Movie Videogame, Middle-earth: Shadow of Mordor, and Saints Row: The Third.
Subscribers can expect to see We Happy Few and The Lego Movie Videogame tomorrow, Jan. 17. Middle-earth: Shadow of Mordor and Saints Row: The Third will arrive on Thursday, Jan. 24.
The addition of We Happy Few shouldn't come as a surprise to most. Microsoft announced its acquisition of the game's developer, Compulsion Games, at E3 2018. And seeing as Microsoft also acquired Ninja Theory and added its latest title – Hellblade: Senua's Sacrifice — to Game Pass, the inclusion of We Happy Few seemed like an inevitability.
The Lego Movie Videogame, however, was probably not on many prediction lists. It offers the typical Lego experience of being easy to pick up and play, which makes it great for the younger crowd. And really, Game Pass is meant to cover a wide variety of genres and age ranges. So it makes sense for Microsoft to add something like The Lego Movie Videogame, and you shouldn't be surprised if more games of this type come to Game Pass in the future.
Middle-earth: Shadow of Mordor is a title that will likely get the attention of many Game Pass subscribers, as it was highly regarded when it first hit consoles back in 2014. If you're into the Lord of the Rings franchise and want an open-world action game that takes place in that universe, Shadow of Morder is definitely worth checking out.
And finally, there's Saints Row: The Third. We haven't heard much out of Volition lately, but the addition of Saints Row: The Third marks the second game from the studio that now lives inside Xbox Game Pass. Those who play the game and enjoy it can also check out Saints Row 4: Re-Elected as part of the Game Pass subscription.
Microsoft will likely announce February's Game Pass titles in the coming weeks. Check back for more then.