Black Ops 4's Free Blackout Trial Starts Tomorrow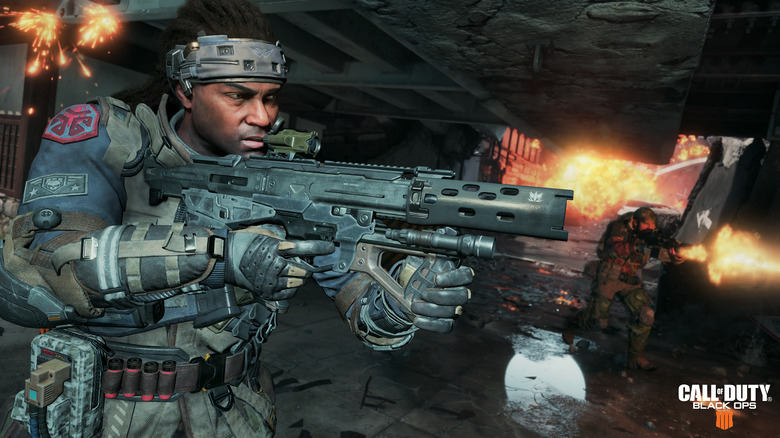 Want to try the premiere game mode in Call of Duty: Black Ops 4? According to Variety, you'll get that opportunity very, very soon.
Variety is reporting that Call of Duty: Black Ops 4's battle royale game type, Blackout, is getting a free trial that starts tomorrow, Jan. 17. Over the course of the trial, which is set to last for a week, players will get to jump into the Blackout mode and experience Call of Duty's take on a genre that, up to this point, has been owned by games like Fortnite and PlayerUnknown's Battlegrounds.
More than anything though, Blackout's free trial might offer a clue as to how Activision could treat the game mode going forward.
Activision is nothing if not reliable with the Call of Duty franchise, pumping out a new entry every year like clockwork. But the multiplayer focus of Black Ops 4 was a departure, and the Blackout mode in particular seems like something Activision might want to keep running for years to come, rather than let fade with the release of a new game. The company has toyed with breaking Blackout away from Black Ops 4 proper by offering a $30 Battle Edition of the game in December, which includes all multiplayer modes. However, it's hard to imagine the next Call of Duty not releasing with its own spin on multiplayer.
So how does Activision handle Blackout in the future? It's possible Activision could opt to sell the mode as a separate game and operate it as a service similar to Fortnite or PUBG. New Call of Duty games could bring their own campaigns and multiplayer modes, and could even include Blackout as a mainstay. But it seems like, in order to reach the widest audience possible, offering a discounted Blackout-only game makes the most sense if Activision wants it to compete with other games in the genre.
The industry is changing right before our eyes, with more and more games-as-services making their way into the market. Should Activision jump in by offering Blackout as a standalone battle royale game — whether that be $20, $30, or free-to-play — you can expect it to have a major, major impact.
Call of Duty: Black Ops 4's Blackout trial opens tomorrow on PC, PlayStation 4, and Xbox One.