Unravel Two Now Part Of The EA Access Vault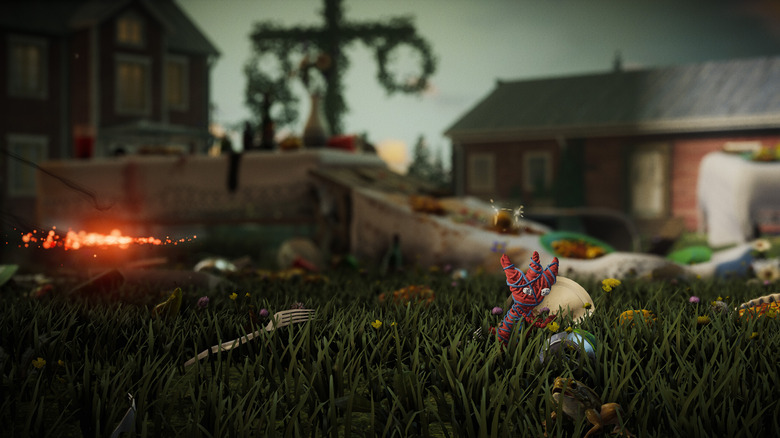 Are you a subscriber to EA Access on the Xbox One? If so, that service's Vault now includes one more game you can play. Unravel Two, an artistic co-op puzzle platformer, can now be downloaded from EA Access starting today.
The game expands on the original Unravel formula, which tasks you with using yarn in order to progress through the game's world. The big difference this time around, though, is that Unravel Two allows for co-op play between you and a partner. In co-op, teamwork is a must, as both players need to tie knots and deploy yarn lines to overcome obstacles and avoid enemies. But Unravel Two doesn't quite stick you with the stress that, say, an Overcooked does. It's a more chill game in most cases, perfect for those who want to unwind (or unravel, hey-o) after a long day.
If you were somehow unaware that Unravel got a sequel, you can be forgiven. EA made the tiniest of mentions about the game at its E3 2018 conference, and opted to release it on that same day while gamers were getting bombarded with news from every direction. Unravel Two basically flew under the radar from that point forward, which is why it made our list of 2018's underappreciated games.
But it's still very much worth a play, especially if you already have an EA Access subscription locked in. Our Justin Clark, writing for GameSpot, called it "a game where the time you have is meaningful, memorable, and downright pleasant from beginning to end." If a grittier co-op game like A Way Out isn't your cup of tea, and you'd rather not have your friend or significant other yell at you for tomatoes in Overcooked, you might find Unravel Two to be a co-op experience that hits the right notes.
Unravel Two can be downloaded from EA Access right now.