Overwatch's Lunar New Year Celebration Starts Next Week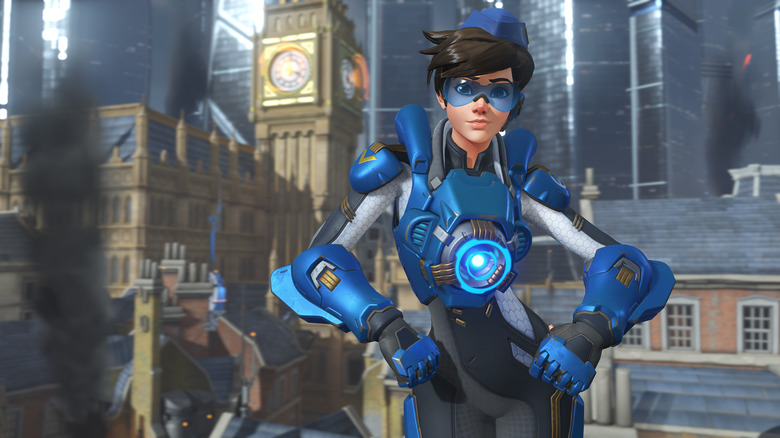 The next major Overwatch event is just seven days away. According to PC Gamer, Blizzard will kick off the Lunar New Year on Jan. 24, using the occasion to celebrate the Year of the Pig.
The Overwatch Twitter account also dropped a small teaser trailer, though it didn't contain a lot in the way of details.
So we're left with one big question: what can we expect from this Lunar New Year event? It's possible we can draw on what Blizzard rolled out last year as part of that Lunar New Year event. Those who jumped into Overwatch during the Year of the Dog in 2018 had — according to Blizzard — the chance at "over 50 new seasonal items," as well as a bunch of older items that had returned from the previous year's event.
The 2018 version of the event also marked the return of Capture the Flag, introduced Competitive Capture the Flag for the first time, and added a new Capture the Flag map called Ayutthaya.
To top it all off, Blizzard revamped the look of Lijiang Tower to celebrate the Chinese New Year.
It's safe to say that the 2019 edition of the Lunar New Year event will include a whole bunch of unlockable cosmetic items, special event-themed loot boxes, and an appropriately decorated world location or two. And it's very possible a limited-time game mode could make an appearance, and that Blizzard could toss another new map in for good measure.
Whatever the case, Overwatch fans will likely be ready to go for the event. Winter Wonderland wrapped up on Jan. 2. It's just been plain old Overwatch since then. And really, it's hard to turn down the chance at shiny new character skins — especially when, as PC Gamer said, Roadhog is bound to get something special for the Year of the Pig.
The Lunar New Year event is scheduled to start next Thursday, Jan. 24, and will run until Feb. 18.