Realm Royale Open Beta Hits PS4 And Xbox One Tomorrow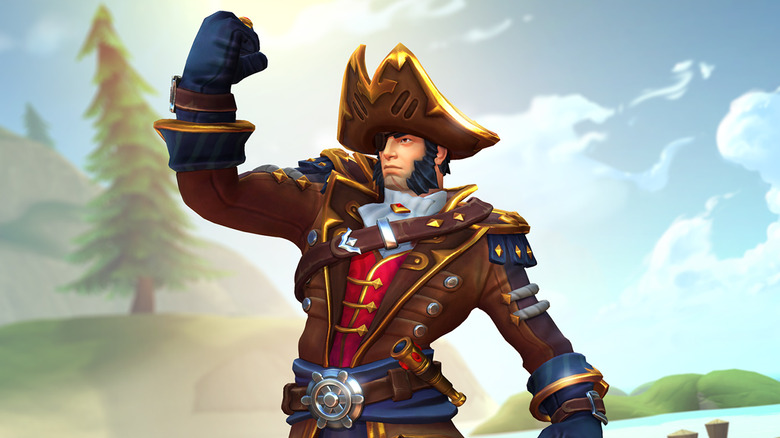 Console gamers are about to have some more battle royale in their lives. Xbox Achievements is reporting that Realm Royale, the battle royale shooter from Hi-Rez Studios, is about to enter an open beta on PlayStation 4 and Xbox One.
Realm Royale first dropped onto PC back in June 2018. The game got off to a hot start, but has watched its player base bleed away since then, with much of that having to do with the continued popularity of more established games like Fortnite and PlayerUnknown's Battlegrounds. Activision launching Call of Duty: Black Ops 4 with its Blackout battle royale mode probably didn't help, either.
Realm Royale has been in closed beta on PS4 and Xbox One since last summer, meaning that those wishing to play on those platforms had to sign up and hope to receive an invite. Now that Realm is opening itself up to all comers on those consoles, it'll be interesting to see if the game sees a surge in activity, or if everyone is content with the current lineup of battle royale options available.
There are very few reviews of Realm Royale, but IGN did manage to publish a pretty substantial critique of the game. The outlet stated that "Realm Royale could definitely become a contender in the battle royale space," but noted that in order to do so, Hi-Rez would have to do more to balance the game. We're unsure about how much Realm has changed since that review hit IGN back in July 2018, so if you've had your fill of Fortnite, or if you want a change-up from PUBG or Black Ops 4's Blackout, you'll soon have another battle royale game to test drive.
Realm Royale's open beta launches on Jan. 22 for PlayStation 4 and Xbox One. Much like Fortnite, the game is free to download and play — though, like Fortnite, you should expect to see a Battle Pass and cosmetic loot items.