Best Games Of 2016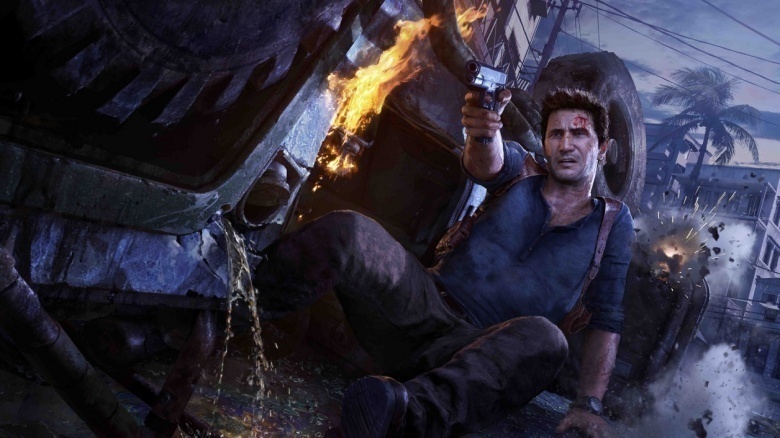 2016 has already brought us a ton of excellent games to enjoy—so many that it's tough to narrow down the absolute best of the bunch, even after excluding killer remasters and reissues like Ori and the Blind Forest: Definitive Edition, Ratchet & Clank, and Day of the Tentacle Remastered. Nevertheless, we've got something for every kind of gamer when it comes to this collection of the best games of 2016.
Advertisement
Dark Souls III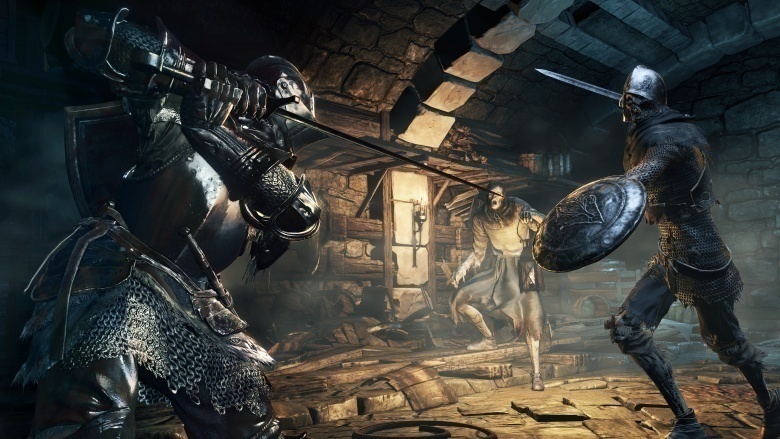 Dark Souls III is all about dungeon crawling, fighting difficult enemies, and dying lots of times. Expect a "1987 Contra" number of deaths when it comes to trying to clear the third Dark Souls, because it's that brutal. Even when you think you've mastered your character's actions and controls, all it takes is one botched dodge to totally wreck your health bar. This relentless style of gameplay obviously isn't for everyone, but it rewards those who are patient enough to experiment and persevere, no matter how many times they're ravaged by the opposition. The world of Dark Souls III is absolutely gorgeous, as are its dangerous enemies, with all kinds of lore to pick up on if you're interested on learning more about the land as you explore. The unparalleled challenge of Dark Souls III is something that entices you to keep picking up your sword to rejoin the battle—just as long as you don't throw your controller out the window first.
Advertisement
XCOM 2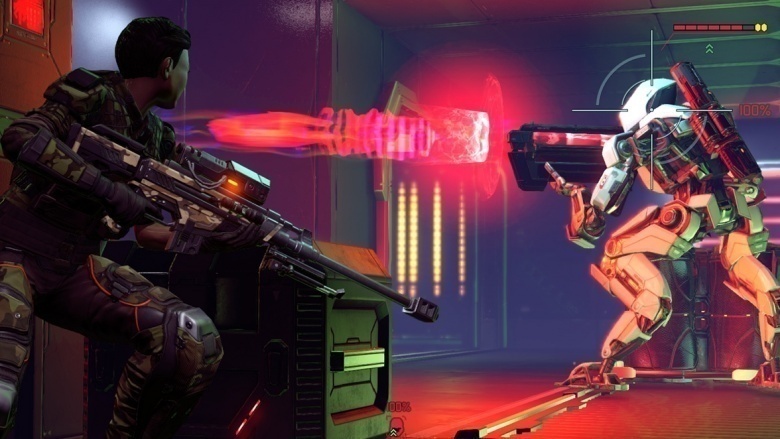 Sure, finding out that humanity's XCOM group lost the war against the alien invasion and has dwindled to a mere resistance group is a bit of a bummer. Nevertheless, this puts the remaining members in a unique position for XCOM 2—specifically by fixing nearly every bad thing we could've said about the 2012 original while broadly expanding upon some of its best qualities. This turn-based tactics game is filled with unpredictable missions that'll test your fortitude as a commander, diving into various types of strategy to overcome the overwhelming alien forces. Between missions, you'll want to upgrade your gang and recruit more soldiers from your Avenger base. Sneaking onto the battlefield to take on unsuspecting alien forces is always a fun, nail-biting experience until the first shot is made. After that, you'll be savoring every close encounter.
Advertisement
The Witness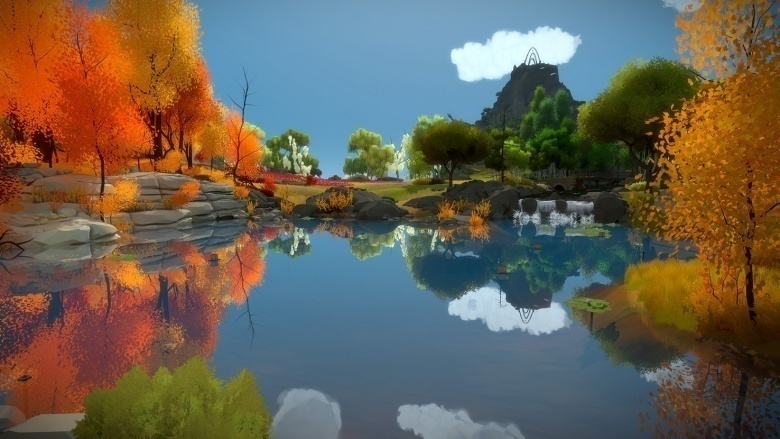 The Witness might be the most surprising name to see on this list, because we weren't expecting to see a 3D puzzler do so well in the modern era. Fans of the Myst/Riven series will definitely enjoy The Witness, as you're basically able to explore an island, open world-style, which is filled with all kinds of unconventional and thought-provoking puzzles. You progress through the game by solving them, but in order to learn the rules and concept of each puzzle, you've got to investigate your surroundings, which is a great twist on the genre—as opposed to having separate levels each containing a different challenge to solve. The Witness puts you in a cohesive, organic world that'll leave you with plenty of "eureka!" moments, and trying to reach its actual ending is one of gaming's greatest tests of wit and creativity.
Advertisement
Fire Emblem Fates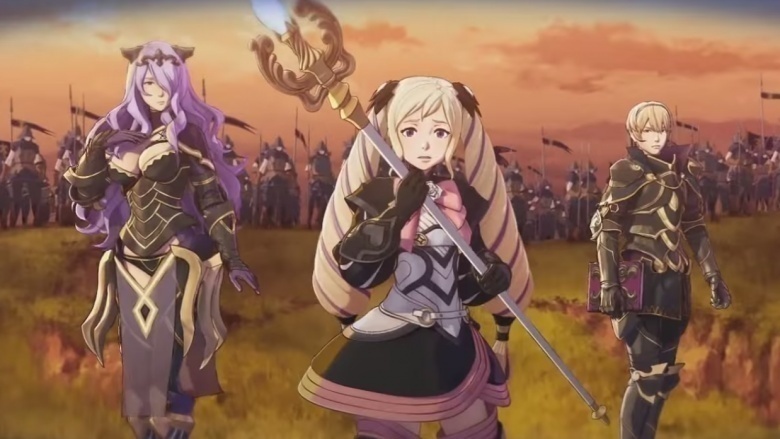 Fire Emblem Fates: Birthright, Conquest, and Revelation are all slightly different versions of the same game, but they all offer some of the best RPG experiences of the year so far. The Fire Emblem series' tried-and-true rock-paper-scissors approach to combat is completely streamlined here as Fates changes things up enough to make things captivating and engaging, even for series vets. As you'd expect, the plot between the three versions of the game is heavy on the politics and scheming, as two warring families continually clash with your character caught in the middle. Depending which version of the game you get, the unit classes you'll have access to will be drastically different, as will many of the events throughout the story. We suggest Birthright for series newcomers, but if you find yourself being addicted and easily clearing it, you might want to try Conquest and Revelation next.
Advertisement
Hyper Light Drifter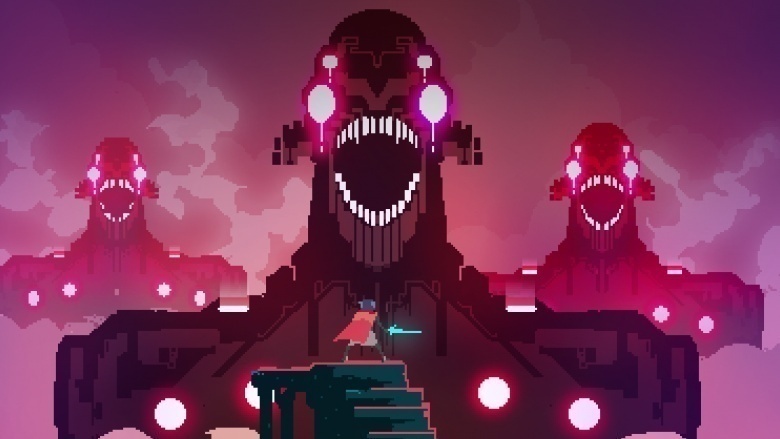 Developed by the small developer team at Heart Machine, Hyper Light Drifter is another surprise contender for one of the best games of the year. Hyper Light Drifter's retro-style graphics have been all the rage in the indie scene over the last few years, but the vibrant coloring makes this game's atmosphere drastically stand out from its contemporaries. Much akin to the Super Nintendo Entertainment System's flagship Zelda game, Hyper Light Drifter's controls are tight and its combat system is absolutely on point, mixing melee swordplay with firearm shooting for long-range action. This allows for more frantic pacing while exploring, ensuring things never become repetitive or boring. This top-down 2D action RPG is the perfect mix of The Legend of Zelda: A Link to the Past, Diablo II, and Transistor.
Advertisement
Uncharted 4: A Thief's End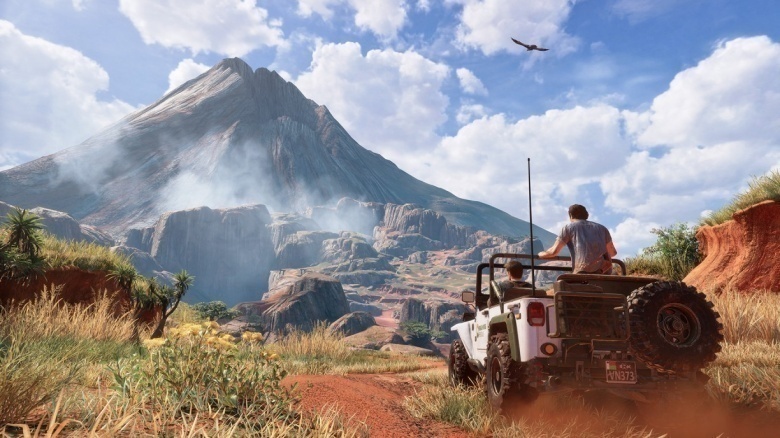 To no one's surprise, Naughty Dog's fourth, and perhaps final, entry in Nathan Drake's Uncharted series is one of the best games of 2016. After enjoying monumental success with the first three games and The Last of Us, all eyes were on Naughty Dog to see how they'd adapt to the PlayStation 4—especially without Amy Hennig, the writer and director of the first three Uncharted games, at the helm. Happily, Uncharted 4 exceeded everyone's expectations, ending the series on a high note. There's probably no better way to conclude Nathan Drake's story than with the great storytelling packed into A Thief's End, and its gameplay is as amazing and gorgeous as you could possibly imagine. By the time the explosions end and the bullets stop flying, you're left astonished. Newcomers to the series might want to play Uncharted: The Nathan Drake Collection first in order to clear the original trilogy before starting A Thief's End.
Advertisement
Forza Horizon 3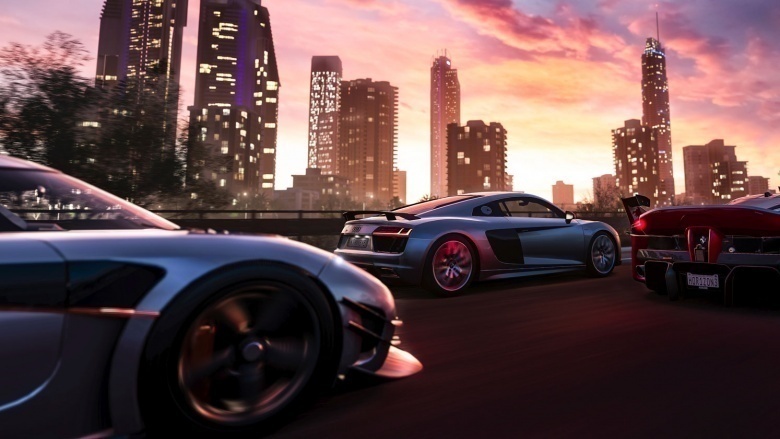 In this latest installment in the Forza franchise, the racing game you know and love has changed—significantly for the better. Instead of just driving the hottest cars, you now serve as the director of the Horizon Festival, and your job is to make it the biggest and best yet. Set in Australia, the race courses will take you on a journey through the city streets and wild outback of the down-under in your choice of over 350 awesome vehicles. As director, you can hire and fire racers, and schedule races and events to enhance your festival. Customize your favorite vehicle or buy a sweet ride from other players, who can put them up for auction in the marketplace.
Advertisement
With a gigantic map and crystal-clear graphics, you'll have a blast exploring everything Forza Horizon 3 has to offer. The music soundtrack is great—as always—with the additional ability to add tracks from your personal music collection to the mix. Available for both Xbox One and Windows PC, the developers made an excellent choice to let players cooperate via cross-platform play. You may think you've seen all the racing genre has to offer, but unless you've tried Forza Horizon 3, you're missing out on a gem.
NBA 2K17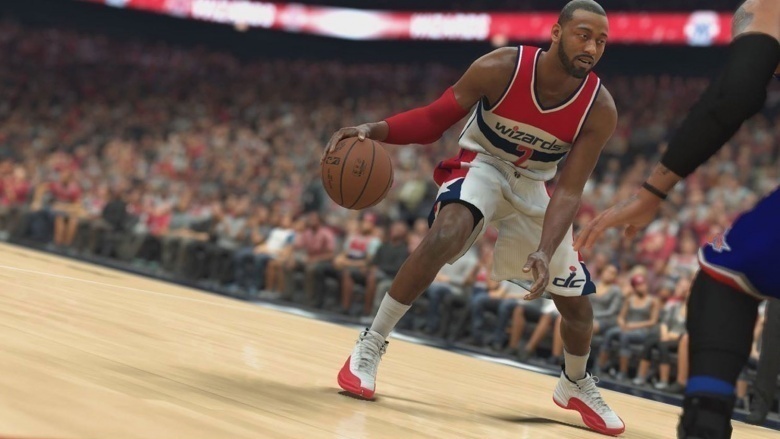 Like previous titles in the series, 2K17 offers multiple modes of basketball gameplay to fit your favorite play style. Play with real teams or build your fantasy NBA team and take on the nation with an extended campaign. Several changes were made to this year's version to update the realism—the graphic quality, musical choices and live gameplay are better than ever. As always, there's lots of fun extras to enhance your experience, like live commentating, multiple camera angles and replay options, crowd animations, player animations and signature moves, halftime shows, and much more. With the game available on multiple platforms from Xbox 360 to PS4—and reportedly coming to Nintendo Switch in 2017—if someone in your family can't get enough hoops, this is the perfect gift.
Advertisement
Titanfall 2
This sequel to the original Titanfall FPS has a lot to offer, with an updated look and all-new game mechanics. You play as Jack Cooper, who must pilot a Titan and fight for the Frontier Militia as you clash with human and alien enemies who are trying to take control of a group of planets known as the Frontier. The game offers both an offline single-player campaign, which is extremely satisfying (if a little short), and an online multiplayer experience. Fans of the original game will be pleased by the large selection of Titans to pilot and upgrade, as well as the rich graphics and fast gameplay—which is pretty amazing, considering that Titanfall 2 is powered by the 10-year-old "Source" engine. And with the sequel available for PC, Xbox One, and PS4, Titanfall 2 is sure to find a place in just about every dedicated gamer's library.
Advertisement
Battlefield 1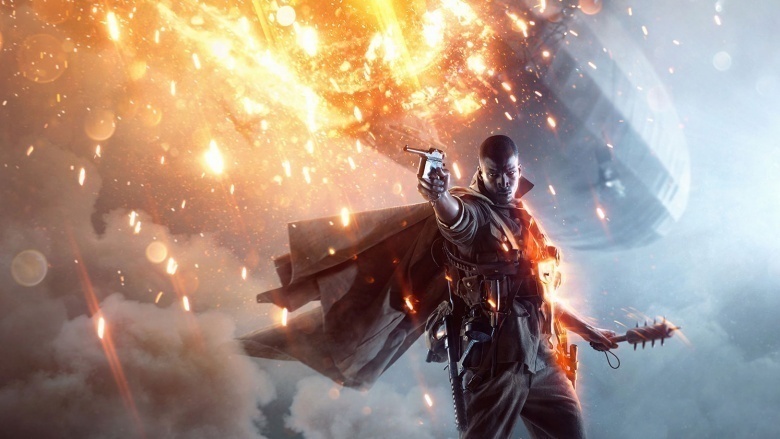 Battlefield 1 is another first-person shooter, but it couldn't be more different from the other games on our list. While many other FPS games focus on individual prowess, the gameplay of BF1 is centered on teamwork, as you cooperate with others to survive the harsh realities of military campaigns in World War I.
Advertisement
Weapons are limited to those available during the time period—but that doesn't mean you have few options to choose from. Use bolt-action or semi-automatic weapons, rain down fire on your enemies with artillery, or put them to sleep forever with mustard gas. If you like to take a personal approach to your killing, pick up a melee weapon like a sabre, club, or even a shovel to beat your enemies into submission. The single-player campaign is large and engaging, with six different characters to control and many ways to fight your way through missions. In any of the multiple multiplayer modes, you can play with up to 64 others on maps based on real wartime locations from around the world—like Africa or the Western Front. Battlefield 1 is available on Xbox One, Playstation 4, and PC, and definitely deserves a top spot on your must-play list.
Advertisement
INSIDE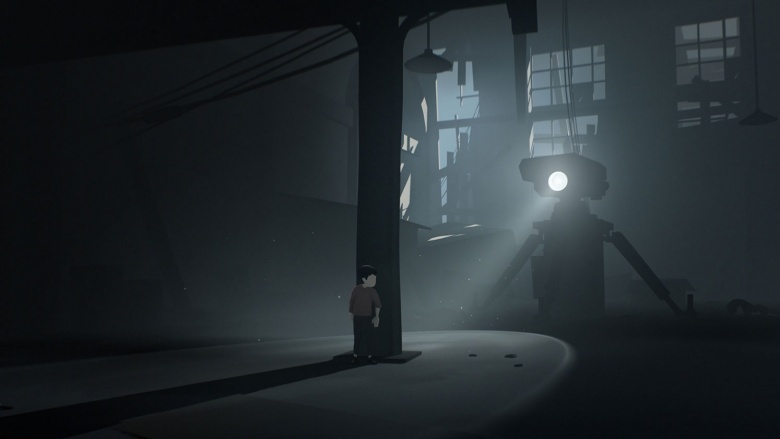 One of the most highly-rated games of 2016 on Metacritic, INSIDE offers a truly unique and surprisingly awesome gaming experience, especially for an indie title. You play a young boy trapped in a dark, mysterious, and frankly terrifying landscape filled with unsettling enemies. Use your smarts to solve puzzles in order to escape to new areas or conquer the baddies who are hunting you down. But be careful—INSIDE isn't afraid to let you die in any number of gruesome ways if you make a misstep.
Advertisement
This game doesn't offer flashy graphics or bombastic characters, but there's something special about the stripped-down and enigmatic approach that makes INSIDE truly amazing. Pick it up on PC, PS4, or Xbox One—and prepare to spend days contemplating the meaning of life after you complete the game.
Overwatch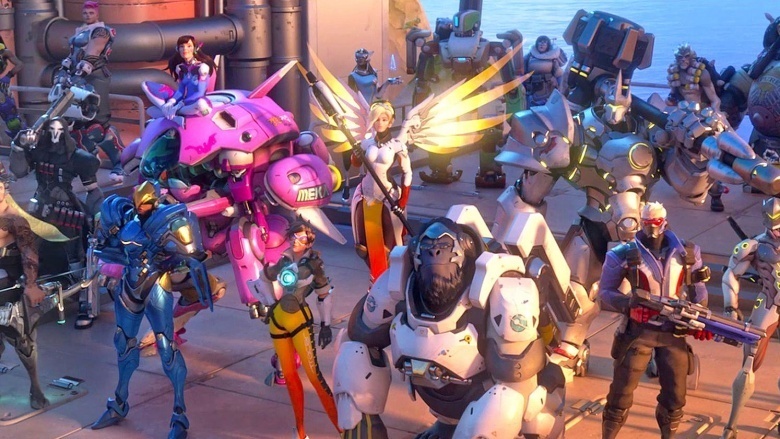 By now, you've probably heard about Overwatch, available for PC as well as PS4 and Xbox One. Despite mixed reviews by some players, we still feel it deserves a spot on this list simply by virtue of the fact that it's so fun and accessible. It's an FPS, but with an emphasis on objective-based arena play with a team made of the common co-op shooter archetypes—offence, defense, tank, and support. The game is polished, beautiful, and engaging, and while we do wish Blizzard would add a single-player campaign to flesh out the plot a bit more, we love that you can instantly drop into any character you choose and be of value to your team. It doesn't require a mastery of super-intricate mechanics or suffer from bloat like, say, Team Fortress 2.
Advertisement
Perhaps it's something about the game, but you don't seem find the same level of toxicity and aggression within the Overwatch community as you do in other similar titles. That said, you'll occasionally queue up for a match and find yourself paired with three people all playing the same character who refuse to switch—but those experiences are thankfully few and far between. Most players seem to be there to have fun, and we're pretty confident you'll have a good time too.
Rez Infinite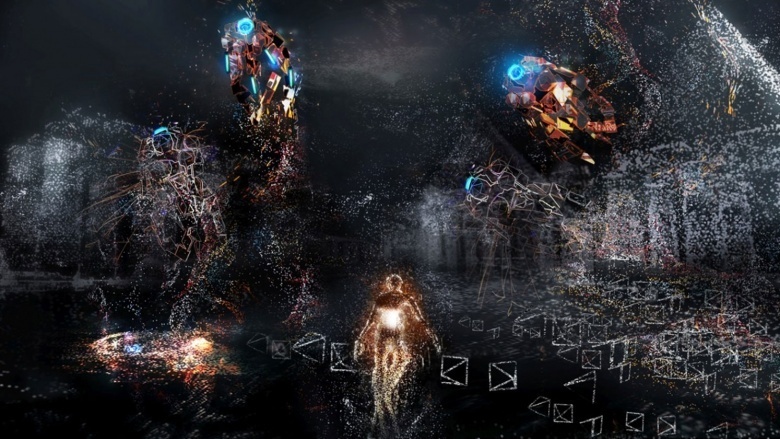 If you're a PS4 owner, we have a treat for you. Rez—the acclaimed 2001 rail-shooter filled with electronic music instead of typical "pew-pew" sound effects—has been updated and ported to the PlayStation 4, reborn to a new generation of fans as Rez Infinite. The synesthesia-inducing gameplay of Rez has been upgraded for today's 1080p resolution (or 4K on the Playstation Pro) and 3D sound. It also offers virtual reality capabilities via the Playstation VR—although VR is not required to play the game. Additionally, Rez Infinite features a completely new level called "Area X," which offers completely free movement and is widely considered by critics to be one of the best parts of the game. You might have played rail-shooters before, and you may have even played the original Rez or even Rez HD before—but you've never seen anything like this.
Advertisement
Dishonored 2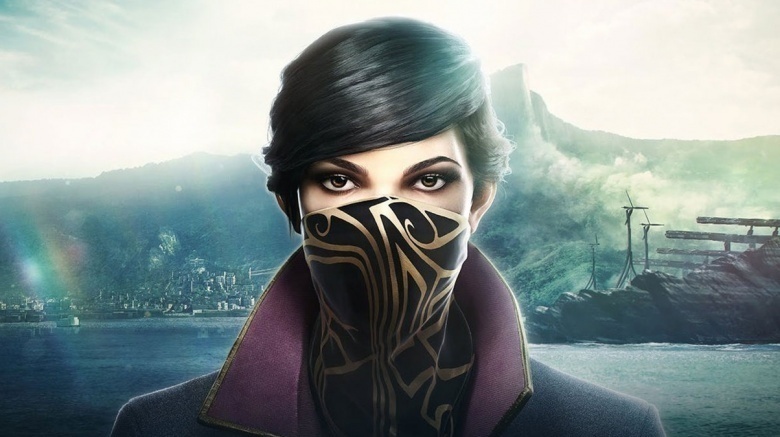 Out now for PC, Xbox One, and PS4, the action-adventure sequel to 2012's Dishonored takes us back to the world of the Isles and the story of bodyguard Corvo Attano and his daughter Emily Kaldwin. Fifteen years after the events of the original Dishonored, the story continues as Empress Emily Kaldwin is cast down from her thrones by an unfaithful Duke and a mysterious witch. You can choose to play as either Emily or Corvo, and use their unique abilities to expel the pretender to the throne and get Emily back in her rightful place.
Advertisement
Like the original, your choices as you play will affect the outcomes as you go, which makes Dishonored 2 a title with huge replay value. The immersive story, gorgeous graphics and thoughtfully designed gameplay mechanics and abilities make Dishonored 2 a must-have for 2016.
Pokemon Sun and Moon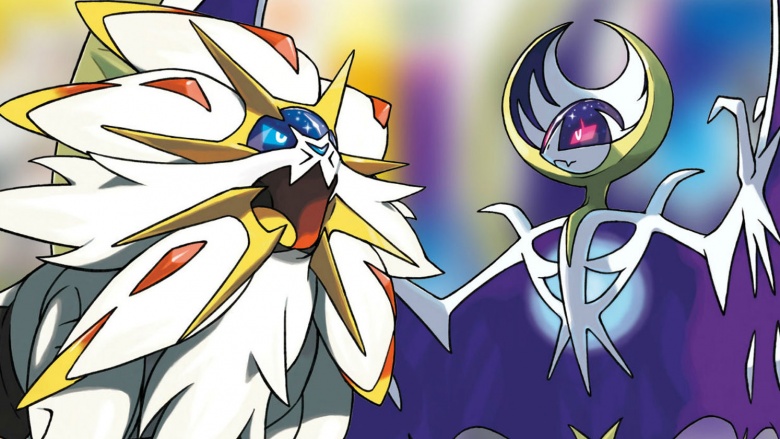 In 2016, Pokémon is back—and in a big way. Nintendo scored big with the massive popularity of the mobile device game Pokémon Go, and these two new RPG titles for the Nintendo 3DS are capitalizing on that buzz. Pokémon Sun and Pokémon Moon were released into the wild in November 2016, and fans have been scrambling to catch them all ever since. You may feel that if you've played one Pokémon game, you've played them all—but we encourage you to give Pokémon Sun and Moon a chance. Several new features have been added which tweak the traditional Pokémon formula—like "Z-moves" and "Alola form." The 3D graphics are gorgeous, which you'll enjoy as you use a new option to take in-game snapshots of your Pokémon.
Advertisement
If you've played the Virtual Console versions of Pokémon Red, Yellow, or Blue, you'll be pleased to learn that you can transfer those creatures to your Sun or Moon game via the Pokémon Bank. And finally, Nintendo finally listened to the hordes of begging Pokémon fans and gave us "Pokémon Refresh," which allows you to actually feed and care for your Pokémon. With all these awesome features, it's no wonder that this pair of games have been so widely acclaimed. So give Pokémon Sun or Moon a try this year, and prepare to experience what some critics are calling the "best Pokémon games [...] ever produced."