Farming Simulator Is Seriously Becoming An Esport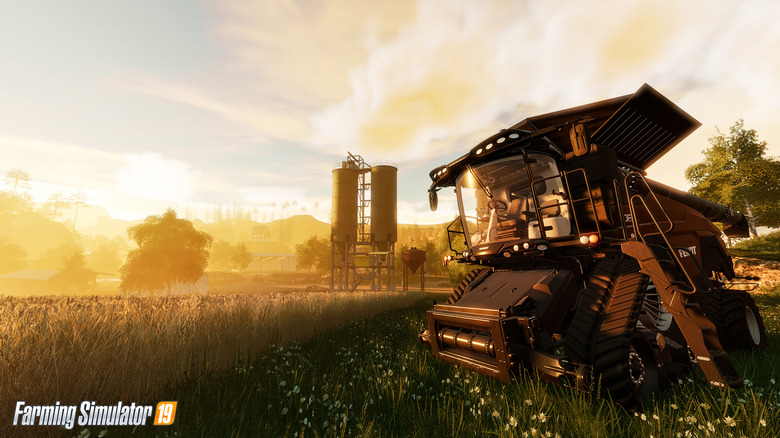 Here's something you probably didn't see coming. Farming Simulator, a game that is exactly what it sounds like, is joining the likes of DOTA 2, CS:GO, and Overwatch as a title with an official esports league.
Advertisement
According to the game's website, The Farming Simulator League is "a full-fledged esports league with 10 tournaments across Europe. At the end of the season, the best teams will compete for the title of the Farming Simulator Champion and 100.000€ in prizes."
That's nearly $114,000 in USD, which is nothing to sneeze at. And those aren't all the winnings, either. League tournaments will also have prizes of their own, bringing the total prize pool to 250.000€ (around $285,000).
The Farming Simulator League will make use of Farming Simulator 19 when it eventually kicks off, and developer GIANTS Software is partnering with a number of gaming-related companies to ensure the league feels just as legitimate as those esports stalwarts. You can expect to see partnerships with Logitech G and Intel, along with noblechairs and Nitrado.
Advertisement
"Competitive farming," as GIANTS Software CEO Christian Ammann calls it, is about to becoming a pro career for those who play Farming Simulator, and that is amazing.
Those who are skilled at the game will undoubtedly like the Farming Simulator League announcement, especially if it means a big cash prize somewhere down the line. But the internet being what it is, it should come as no surprise that the Farming Simulator Twitter account is getting a lot of traffic from those who want to poke fun. "But why?" asks one user. "Esports and Farming Sim are like two polar opposites." Another user asked, "Will they add a tractor battle royale?" And yet another user responded with a GIF image, which simply read, "Not sure if serious."
By all accounts, GIANTS Software is very serious about the Farming Simulator League. And though there's no word on when the league will start exactly, GIANTS promises that more news is on the way soon.