Super Mario RPG Remakes A Princess Peach Joke Only Adults Noticed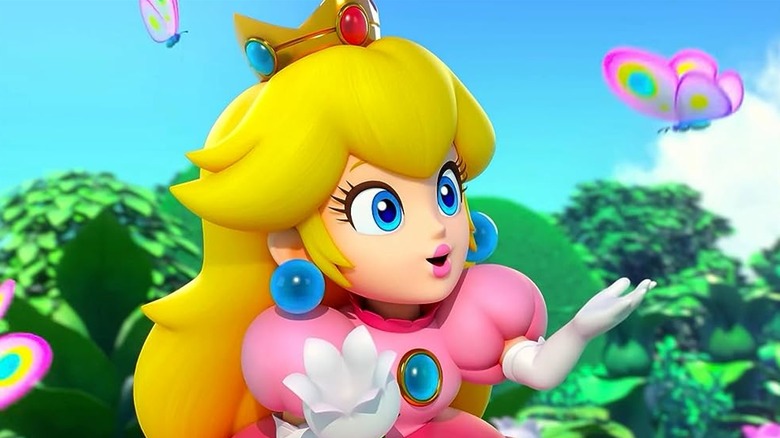 Nintendo
Hype for the upcoming remake of "Super Mario RPG" has only grown as fans have come to learn more about how faithful the new version will be — including the return of some racy content from the original. Releasing on November 17, the updated game features new cutscenes and overhauled graphics, but leaves the original version's bonkers story intact. And make no mistake: "Super Mario RPG" is weird, to the point where Polygon has called it "a game that has long felt like it belongs in a parallel dimension." In a good way, of course.
Advertisement
"Super Mario Bros." games have typically been pretty family-friendly, ever since the first entry debuted in the '80s. Every now and then, however, the developers behind the typically wholesome series manage to sneak in something for the adults in the audience. In perhaps the most infamous example of this phenomenon, 1996's "Super Mario RPG: Legend of the Seven Stars" features a moment in which Mario finds an unrevealed personal item in Princess Peach Toadstool's bedroom. Now, a whole new generation of fans are set to discover this odd easter egg in the upcoming Switch remake.
The return of Princess Toadstool's '???'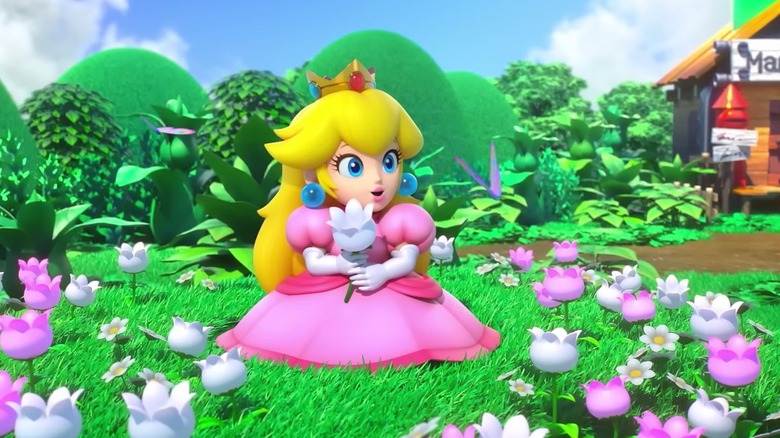 Nintendo
Although a few minor things have been changed in the development of the new "Super Mario RPG" remake, one joke surprisingly remains: In the original, if Mario goes snooping around Peach's room and clicks in the right spot in the corner, a text box will pop up proclaiming that he has "Found Toadstool's ???" It's not revealed what exactly Mario has picked up, but he'll immediately be told to put it back where he found it and to stop going through the princess' personal items. 
Advertisement
This joke no doubt flew over the heads of many younger gamers back in the day, but adult fans have long suspected that Mario stumbled upon an adult toy of some kind, or perhaps Peach's undergarments. Adding credence to this theory is the fact that the item is referred to as "Peach's XXX" in the Japanese version of the original game. Unbelievably, as spotted by Nintendo Life, the item is still discoverable in the remake, now renamed to "Peach's ???":
THEY KEPT IT IN YEAHHHHHH pic.twitter.com/D07EGUCq4o

— No Context Super Mario (@SuperMarioOOC85) November 2, 2023
Fans of the original "Legend of the Seven Stars" are both delighted and shocked to discover that this easter egg is intact. It 100% feels like the kind of thing that would have been scrubbed from a modern Nintendo release, but gamers who have fond memories of the SNES classic will be able to relive pretty much all of their memories in shiny HD — even the weird stuff.
Advertisement