Build An Instant PS4 Library With This Humble Bundle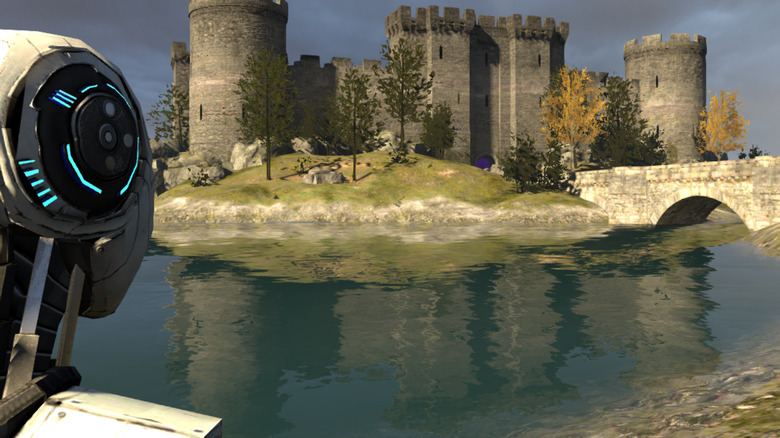 Looking to stock up on PlayStation 4 games? You can do so for a fairly low price thanks to the latest indie promotion from Humble Bundle, which offers nine PS4 titles that can either be purchased in tiers or as one giant $15 package.
If you pay just $1 or more, you'll receive Grim Fandango Remastered, The Bard's Tale, and Inner Space. Pay more than the current average (which is $9.25 at press time) to receive those prior titles, as well as Layers of Fear, Wasteland 2: Director's Cut, The Talos Principle, and Broken Age.
Finally, if you choose to pay $15 or more, you'll get everything. That includes the games mentioned above, along with Killing Floor 2 and Shadow Warrior 2. And on top of that, there are also some additional bonuses you can pick up at various tiers, such as 10% off of a Humble Monthly subscription, and soundtracks for games like Grim Fandango Remastered, Inner Space, and more.
Those who are new to the PlayStation 4, or those who are simply looking to add nine games super cheap, will find a lot to like in this indie bundle. Grim Fandago Remastered is an older PlayStation classic brought up to the current generation. The Talos Principle is a puzzler that fans of the genre seem to hold in high regard. Wasteland 2: Director's Cut will be right up any CRPG fan's alley. And Layers of Fear adds some horror and suspense to the mix — nice if you've recently wrapped up Resident Evil 2, perhaps.
Humble Bundle claims that the total cost of the games adds up to $239, so if you choose to pay the $15, you're definitely getting quite a deal. You'll just have to make that purchase sometime within the next two weeks. The countdown clock for the sale, at this moment, has less than 13 days and 22 hours remaining.