Darksiders: Warmastered Edition Leaked For Switch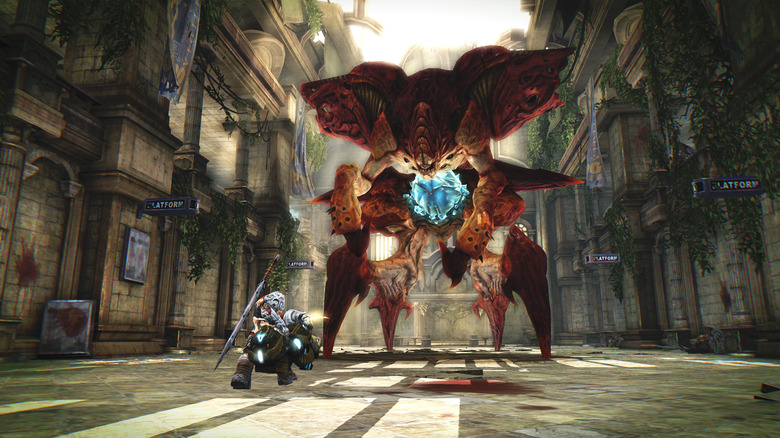 Oops. It appears that THQ Nordic is so wrapped up in buying forgotten licenses that it made a grave mistake — revealing Darksiders: Warmastered Edition for Nintendo Switch before the game was officially announced.
Advertisement
For a brief period, a trailer for the Nintendo Switch version of the game made an appearance on the THQ Nordic website (you can watch the trailer here, thanks to a helpful YouTuber). After word got around, THQ Nordic removed the video from its website, opting to redirect the video's URL to a GIF of Leslie Neilsen from Naked Gun. The tongue-in-cheek response makes it seem fairly likely that the Nintendo Switch will, indeed, receive a port of the remastered Darksiders title at some point in the future. And that's great news for Switch fans who might've missed the game on other platforms.
Bringing Darksiders: Warmastered Edition to the Switch will likely serve as a test for THQ Nordic. If the game sells, there's a good chance we could see ports of Darksiders 2: Deathinitive Edition and Darksiders 3 somewhere down the line. And thanks to all of the IPs that THQ Nordic is sitting on, success on the platform could incentivize the company to bring even more titles over. THQ Nordic's current stable includes the Metro series, the Saints Row series, the Red Faction series, and Kingdoms of Amalur: Reckoning, among other titles.
Advertisement
Believe us when we say we'd love to see a Kingdom's of Amalur port for the Nintendo Switch.
It remains to be seen when Darksiders: Warmastered Edition will actually be announced for Switch. Nintendo typically has a Direct at the beginning of the year, packing a video presentation full of announcements like this one. Unfortunately, we've yet to see that Direct surface so far, and Nintendo has yet to confirm that one will take place. We'll be sure to keep an ear to the ground for updates on the Switch Darksiders story, and we'll be sure to let you know if we hear anything more.