Nintendo Delays Mario Kart Tour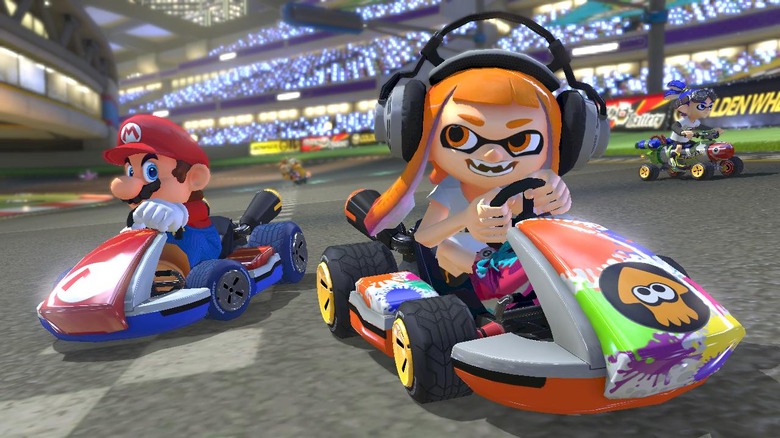 Another Nintendo game is getting delayed, though fans might not be quite as brokenhearted about this one. According to GameSpot, Mario Kart Tour — a mobile game take on the series — won't release in the first few months of this year, as previously announced.
Advertisement
Instead, Nintendo is now targeting Mario Kart Tour's release for the summer months of 2019.
We don't really know a whole lot about Mario Kart Tour, and for good reason — not a lot's been said about it. Nintendo pulled the curtain back on the title last year, but aside from a logo, the company hasn't had much to share in the way of additional details. 
There's a whole lot of curiosity around how a Mario Kart game will translate to mobile, and how the game will approach monetization. But for now, all we know is that Mario Kart Tour won't be coming out until at least summer because Nintendo reportedly isn't happy with the quality its seen thus far.
Mario Kart Tour is the second Nintendo game to be delayed this month, by the way. Nintendo announced last week that Metroid Prime 4's development is getting rebooted entirely, which means we definitely won't see that one for a while.
Advertisement
As far as Mario Kart Tour goes, though, one has to wonder how many people are actually disappointed about the news of a delay. Big video game companies announcing mobile titles? It's not exactly a thing many gamers are enjoying right now. They tore Blizzard to shreds over the announcement of a mobile Diablo game. And the team behind Alien: Blackout felt the wrath of fans after revealing that Blackout, too, was a mobile game.
Nintendo did a pretty good job bringing Mario to mobile in Super Mario Run. But some of the company's more recent mobile games – Miitomo and Animal Crossing: Pocket Camp, for instance — have been the type of mobile fare that some people will spend a lot of money on, but other people will also love to hate.
We'll get to see which category Mario Kart Tour falls into when it arrives this summer.