What These Iconic Actors Would Look Like Cast In A Mortal Kombat Movie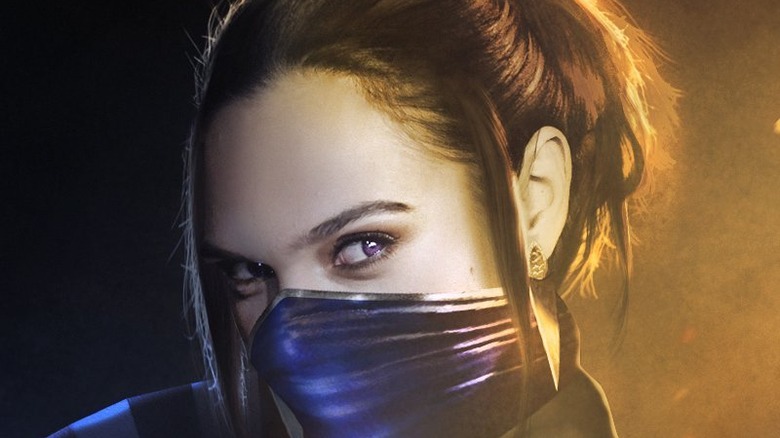 Can you name an actor or actress from any of the original Mortal Kombat films? Hat tip if you named The Man in the High Castle's Cary-Hiroyuki Tagawa. Otherwise, the older Mortal Kombat movies weren't exactly brimming with star power. Fortunately for us, though, Twitter artist @Bosslogic has his imagination.
@Bosslogic shared some art a few days back depicting popular Hollywood actors and actresses in several Mortal Kombat roles. And once you see them, well — you'll be begging for someone to green light this flick ASAP.
Chris Pratt, Johnny Cage
Chris Pratt might not have been the first name you thought of in the role of Johnny Cage. But you have to admit, his time in the Guardians of the Galaxy franchise has him looking like a good fit for the part of cocky movie star Cage. 
Terry Crews, Jax
If you want an energetic, over-the-top tough guy for the role of Jax, there's no one better suited for those cybernetic arms than Terry Crews. This is the role he was born to play, especially now that we've seen him go futuristic in previews for Crackdown 3.
Gal Gadot, Kitana
Gal Gadot has, rather successfully, made a name for herself in action movies as Wonder Woman. That's why she's a worthy pick to play Mortal Kombat's never-aging, millenniums-old princess, Kitana. She's proven herself with a lasso and a tiara, so there's no doubt she'd handle those razor-sharp fans just fine.
Gal Galdot, Mileena
What's better than one Gal Gadot? How about two? You can't have Kitana in a Mortal Kombat movie without including her more monstrous clone, Mileena. Galdot definitely has the chops to hold both roles down, and let's be honest — who doesn't want to see Kitana and Mileena battle it out with a high-profile actress like Gal Galdot owning the entire scene?
Zoe Saldana, Jade
When it comes to the role of Jade in our pretend Mortal Kombat movie, Zoe Saldana makes a whole lot of sense. She's no stranger to mixing it up, as evidenced by her parts in the Guardians of the Galaxy and Avengers films. And she can definitely bring confidence and attitude to match the traits Jade's become known for over the years.
Dwayne Johnson, Shao Kahn
It's not very often we get to see Dwayne "The Rock" Johnson play the villain, but if it's going to happen, this is the movie he should do it in. Shao Kahn is a huge guy. And, as it so happens, so is Dwayne Johnson. And The Rock has years of professional wrestling experience, along with a long string of action movies, to bolster his claim for Shao Kahn's throne. If we get a new Mortal Kombat movie, Dwayne Johnson had better be in it. And he'd better be Shao Kahn.
Keanu Reeves, Kenshi
Kenshi isn't a member of the 16-bit era Mortal Kombat family, but that doesn't mean we should skimp on his casting. Keanu Reeves has definitely engaged in a lot of hand-to-hand combat throughout his decades of acting, and wielded a sword — Kenshi's weapon of choice — in the film 47 Ronin. He seems like a pretty solid choice to bring this character to life.
Michael Fassbender, Raiden
Michael Fassbender already has one mediocre video game adaptation to his name in Assassin's Creed. However, we think he could at least cancel that out with a solid performance as Raiden in Mortal Kombat. He's shown he can fight in 300 and in several of the X-Men films. If you give him a worthy script and all of the power associated with Mortal Kombat's God of Thunder, good things will happen.
Travis Fimmel, Kano
Kano goes way back in the Mortal Kombat world, and is unique in that he doesn't rely on special powers but, instead, his weapons and fists. Travis Fimmel, who's made a name for himself in TV's Vikings series, seems like an obvious choice to play that part. The Kano above looks a bit different than the one we've come to know in the video games, but we like the change. It's a look that Fimmel can definitely pull off.
Doug Jones, Reptile
Not to be confused with the Alabama senator, Doug Jones has become known for his roles in the film The Shape of Water as well as TV's Star Trek: Discovery. Thanks to both, he's already well-versed in wearing another skin. That's why we're certain he'd have no trouble stepping into the role of Mortal Kombat's Reptile.