Apex Legends Logged A Million Players In Just 8 Hours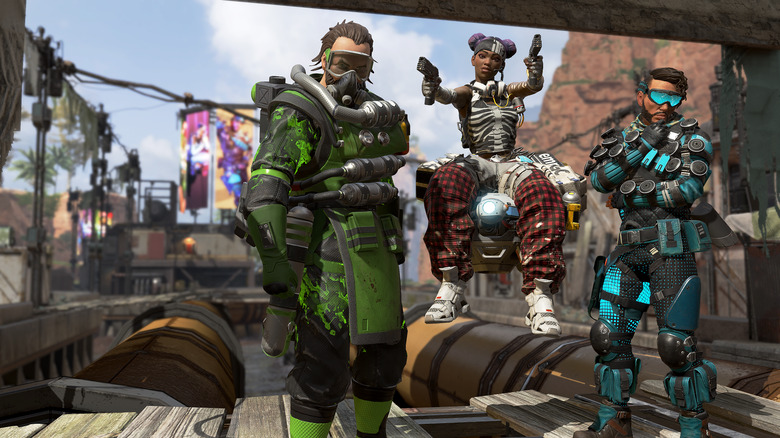 It seems Apex Legends had one heck of a launch. According to GameSpot, Respawn Entertainment's Titanfall battle royale game managed to hit the million-player mark in just eight hours yesterday — a good sign for a title that most hadn't heard of before the week began.
Advertisement
"I'm so overwhelmed right now," Respawn co-founder Vince Zampella said after he shared the statistic.
The good news is, the strong reception to Apex Legends will be helpful as it tries to find a space in the crowded battle royale market. The game already has a pricing advantage when compared to competitors like Call of Duty: Black Ops 4 and PlayerUnknown's Battlegrounds, as it relies on a free-to-play model rather than a retail purchase. And there's a good chance it'll also benefit from the timing of its launch, as Apex Legends went online before Battlefield 5's battle royale mode saw the light of day.
But it remains to be seen if the game has staying power. Respawn appears to have a content roadmap ready to go, and plans to add new characters — called Legends — along with new weapons and cosmetics. However, Respawn's update schedule isn't quite as aggressive as the one employed by Epic Games' Fortnite. That title has seasons, much as Apex Legends plans to have starting in March, but also issues patches on a regular basis that include new weapons, new experimental game modes, and tweaks to the game's sandbox.
Advertisement
Still, Apex Legends looks to be targeting a different kind of player than Epic is with Fortnite. We spoke yesterday about how the characters in the game seem very much inspired by Blizzard's Overwatch. Upon jumping into the game, we discovered that a whole lot more is borrowed from that popular hero shooter — right down to the way a squad can only have one of each character, the way character abilities are designed to fill certain roles, and the way players unlock cosmetics (outfits, voice lines, etc.) for their favorite Legends.
It wouldn't be outrageous to see Respawn create outside lore for these characters someday, just as Blizzard has with its Overwatch roster. And someday, we could see players cosplaying as the game's characters. That appears to be the connection Respawn is going for with Apex Legends. The studio wants players to buy into the world — to have a main, and to care what that main is wearing, or what they say after killing an opponent. Because, hopefully, that will lead to the kind of buying that keeps Apex Legends sustainable.
It's impossible to know how popular Apex Legends will be weeks or months from now. But for the moment, the game has momentum. It's up to Respawn to keep it rolling.
Advertisement