'Mortal Kombat 11' Developer Seals Shaggy's Fate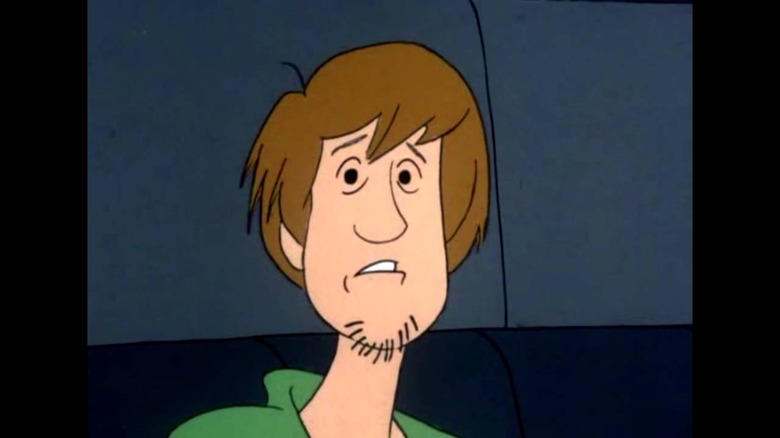 The Mortal Kombat Shaggy saga has come to an end. On a Q&A for the upcoming Mortal Kombat 11, NetherRealm Studios community manager Tyler Landsdown put the matter to rest, stating definitively that Shaggy will not appear in Mortal Kombat 11. Ever.
Advertisement
He couldn't help but poke a little fun at the internet's propensity for starting petitions, though.
"Now listen," Lansdown said. "Every time a petition is put on the internet about video games, we have to take it seriously. We have a room in this building called the Petition Room, where everyone from the studio comes in, scared, wondering what to do next."
Finally, Lansdown dropped the hammer.
"Shaggy will not be in the game, at all, ever. Sorry. Dead meme."
The meme Lansdown was speaking of, of course, is the Ultra Instinct Shaggy meme, which originally started in 2018. Ultra Instinct Shaggy had a short run then, but came back in a big way at the start of 2019, right around the same time marketing kicked into high gear for Mortal Kombat 11. The idea of Ultra Instinct Shaggy in MK 11 might have been around earlier, but the concept really started to pick up steam when a website called Woken News posted a Change.org petition demanding that Shaggy be added to Mortal Kombat 11 as a playable character.
Advertisement
And for better or worse, Mortal Kombat 11 director Ed Boon didn't do much to tamp down the hype around Shaggy becoming a part of the game's roster.
Boon initially seemed lukewarm on the idea of Shaggy going toe to toe with the likes of Sub-Zero and Sonya Blade. But as the petition — which now has over 347,000 signatures — became a topic of discussion, Boon started to tease fans with tweets and artwork. He first shared a mockup of a Mortal Kombat-style Shaggy delivering a knee to the face of series regular Scorpion. And a few days later, Boon retweeted some fan art that depicted what both Shaggy and his dog, Scooby, might look like in Mortal Kombat.
For a moment, it appeared as though one of two things could be true: Boon was either playing along with a ridiculous meme about a children's cartoon character in a violent fighting game; or he was seriously considering Shaggy as a Mortal Kombat character. We now know it was the former.
We may know what Shaggy's fate is going forward, but for what it's worth, his addition to Mortal Kombat 11 might not have been as tricky as you'd think. Warner Bros. is an extremely large entertainment conglomerate, and as it so happens, the company has ownership of NetherRealm Studios, Warner Bros. Interactive Entertainment, and the Scooby-Doo franchise. There might have been some hesitation to put Shaggy into that type of video game, given its surefire "M" rating. But in terms of licensing? It would've been far easier than adding a character owned by an entirely different corporation.
Advertisement
Still, it's time to let the dream go. Shaggy will not be in Mortal Kombat 11. And he probably won't be in any Mortal Kombat game ever, for that matter. But that doesn't mean MK 11 isn't worth looking forward to.
For instance, did you know that there's a celebrity voice in the Mortal Kombat 11 roster? Former MMA champ Ronda Rousey is lending some lines to Sonya Blade. Are you all filled in on the current roster? A stream today added a few more, which means that we know of the following characters so far: D'Vorah, Kabal, Kano, Scorpion, Raiden, Sub-Zero, Geras, Baraka, Liu Kang, Sonya Blade, Skarlet, and Shao Kahn. And according to Game Informer, there are a few more unconfirmed roster characters we could see introduced in the coming weeks, including Cassie Cage, Kung Lao, and Kronika.
NetherRealm Studios is promising that Mortal Kombat 11 will have one of the best stories in the franchise, and will be one of the more customizable games in the series. And thanks to the Nintendo Switch, it'll be one of the first mainline Mortal Kombat games playable on a portable in a long, long time. So as we lay the Shaggy meme to rest, keep your chin up. Everything shown off so far for MK 11 looks rock solid, and we're only two months away from popping that disc — or that cartridge — in and pulling out a few spines.
Advertisement