Destiny 2's Crimson Days Event Is Now Live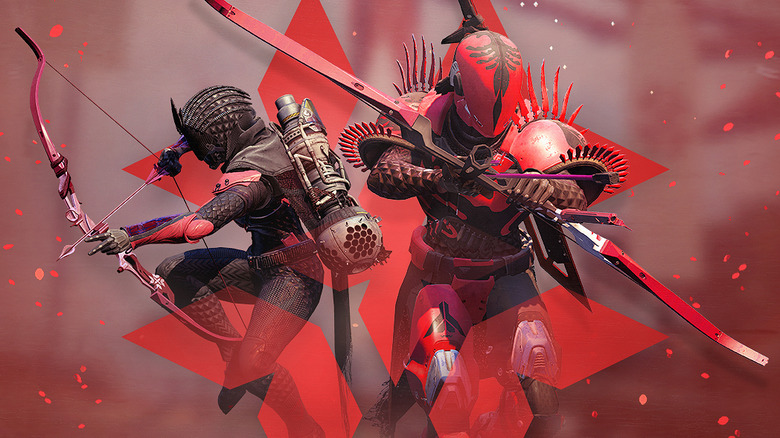 There's finally something to do in Destiny 2 again — that is, if you don't mind it being centered around Valentine's Day. Today kicked off the 2019 edition of the game's Crimson Days event, which means there's a whole lot of red in the Tower, and a whole lot of loot ready to be earned.
Throughout the Crimson Days event, you'll complete bounties to earn what are called Confectionery Hearts, a new kind of currency that allows you to purchase Crimson Day awards from Lord Shaxx. The big prize this time around appears to be a new solar energy bow that is — rather appropriately — called the Vow, which comes fully masterworked at 650 power.
If a new bow doesn't tickle your fancy, though, there are a bunch of other cosmetic items you can earn with enough Confectionery Hearts. For instance, the Sugary Ghost Shell that wraps your Ghost in a chocolate exterior. And all of the loot last year's Crimson Days event returns in what's called a Crimson Engram, so you'll be able to nab that weapon ornament for that Prometheus Lens, the highly sought after Lady Gaga "Bad Romance" emote, or one of the many Ghost shells available.
Oh yeah — and you can play Crimson Doubles for a limited time.
In case you're unfamiliar with Crimson Doubles because you didn't get to jump in last year, here's what to expect. Crimson Doubles is basically a 2 vs. 2 mode for the game's PvP Crucible, but it comes with a twist. You're encouraged to stay close to your partner in order to help your abilities regenerate more quickly. Do that, and you'll be able to use more grenades and more supers. If you get separated, though, your opponents will get a handy waypoint on the map leading directly to either you or your teammate.
Teamwork is always essential in the Crucible. But it's even more important in Crimson Doubles, where a player who's trying to lone wolf it can actually harm to both themselves and their teammate. Stay close, watch each other's backs, and you'll get on just fine.
Destiny 2's Crimson Days event is scheduled to wrap up on Tuesday, Feb. 19 at 12 p.m. ET. So you have a little less than a week to get in, get your gear, and get yourself back over to Apex Legends.