Layoffs Hit Activision Blizzard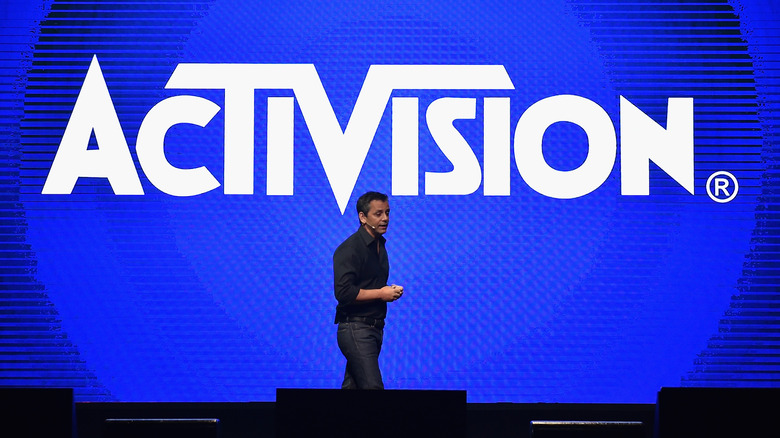 Getty Images
It wasn't a matter of if, but when. Activision Blizzard has told its employees that the company intends to lay off some of its workforce, with Kotaku reporting that the total number of employees let go "could be in the hundreds."
Advertisement
The layoffs have been a terribly kept secret for several weeks now. On one hand, the news that Activision Blizzard is indeed moving forward with the process could be a relief, as sometimes, waiting to get slapped is worse than the actual slap itself. But hundreds of people still stand to lose their jobs here, throwing their short-term futures into chaos. It can't feel great knowing that job cuts are coming, and having to wonder if your name is on the list.
The fact that Activision Blizzard just brought on a new executive and gave him $15 million in perks has to sting, too.
Kotaku managed to get a copy of the message that Blizzard president J. Allen Brack sent out to employees of Activision Blizzard today. And in it, he puts the blame on the amount of people working at the company, which he states is "out of proportion with [Activision Blizzard's] current release slate." And there's even worse news in that memo. The current layoffs, which only affect the U.S. at this point in time, could extend to international Activision Blizzard offices should the company deem it necessary.
Advertisement
For those who will ultimately lose their employment with Activision Blizzard, the promise of what the company calls "a comprehensive severance package" is a tiny bit of sunshine on an otherwise dark day. But it's still incredibly sad to see so many let go from a company that doesn't seem to be hurting for cash.
Our hearts go out to everyone who might have been, or might be, let go from Activision Blizzard today. Here's hoping you land on your feet.