The 5 Best Announcements From Nintendo Direct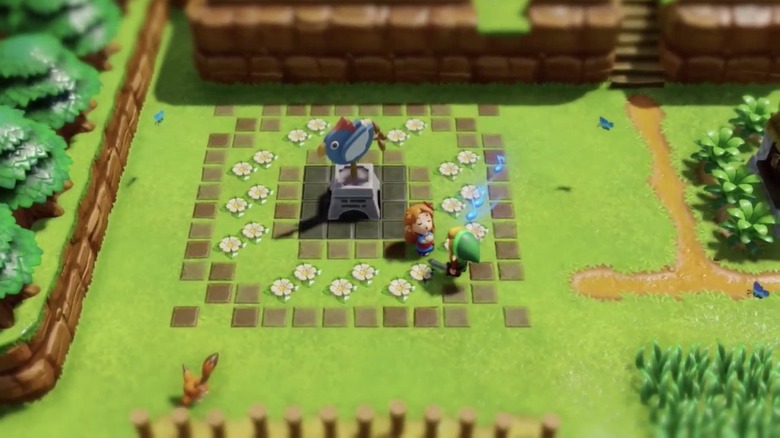 Nintendo Directs are wholly unpredictable. Sometimes, Nintendo puts much of the focus on one game and doesn't say a whole lot about anything else. And other times, the Direct turns into the I Love Lucy conveyor belt, challenging you to keep up as delicious video game tidbits fly by.
Today's Feb. 13 Nintendo Direct was definitely the second type — a flurry of non-stop announcements. Some were big. Some were small. But most shared a common theme: they'll be affecting what happens with the Nintendo Switch in 2019.
It was tough to choose the five biggest announcements from this Direct. After all, we know that there were more than that. So we had to be choosey. Sorry, Fire Emblem: Three Houses, but you got delayed. That's not good news. And apologies, Tetris 99. It's pretty cool that you're a free download, and that you're giving us multiplayer Tetris on a massive scale. But once you see the list, you'll understand.
Here are the five biggest announcements from this Direct.
Super Mario Maker 2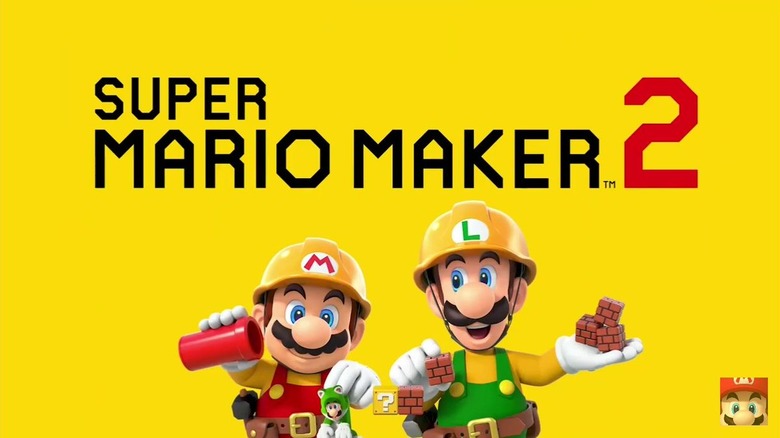 The Wii U is largely known for being a dismal failure. It's the disappointing filling sandwiched between two incredibly successful Nintendo consoles — the Wii and the Switch. But that doesn't mean good things didn't come out of it. We got one of the best Mario Karts ever in Mario Kart 8, for instance. And we got Super Mario Maker, a dream come true for anyone who's ever wanted to torture their friends by assembling the most maniacal Super Mario levels possible.
And now that stellar level creator is getting a sequel in Super Mario Maker 2.
To be frank, it doesn't look like there's a whole lot of new stuff in this game that wasn't in the first. Nintendo was pretty excited to mention that you can put slopes into a Super Mario Maker 2 level, if that helps set the bar. But the fact that we're getting something at all is exciting enough. With the first game, you either had to play it on the Wii U or, later, on the Nintendo 3DS. With Super Mario Maker 2, it's the same exact game, either at home or on the go. No compromises.
Start planning those levels now. Super Mario Maker 2 comes to the Switch in June 2019.
New content for Captain Toad: Treasure Tracker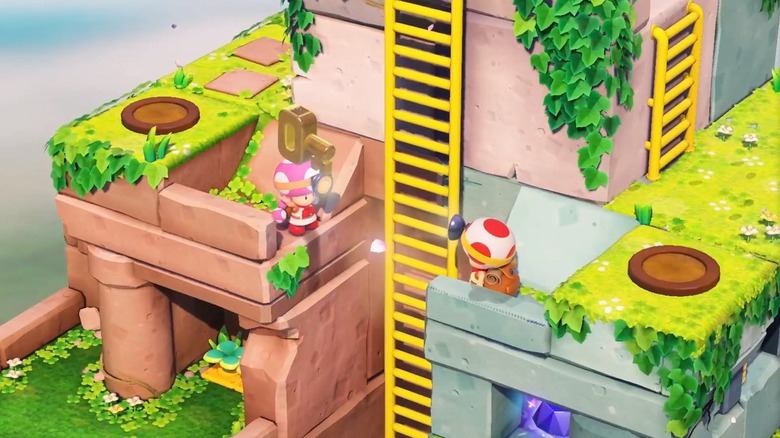 Captain Toad: Treasure Tracker is another one of those Wii U gems that never got as much attention as it deserved. And coincidentally, it's another game that Nintendo ported over to the Nintendo 3DS and, a few years later, to the Nintendo Switch. The Switch version, however, is being treated like an entirely new game. And Nintendo made it quite clear in its Direct that Captain Toad isn't done exploring just yet.
That's because new content is coming to Captain Toad: Treasure Tracker. And that includes a new, free update to enable co-op play in every single level.
A paid DLC pass is planned for Captain Toad that will add 18 new challenges to the game, as well as 5 new courses. One of those courses became available today (Feb. 13), while the rest are scheduled to arrive on March 14. Captain Toad: Treasure Tracker took some fairly entertaining side missions from Super Mario 3D World and expanded them out into an entirely new game — one that stole a lot of hearts. Hopefully Nintendo's commitment to this first entry means that we'll see more somewhere down the line.
Dragon Quest 11 is coming to Switch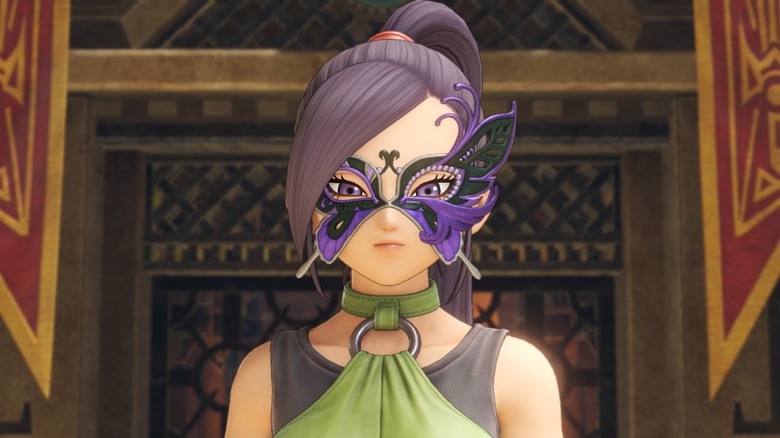 Nintendo is getting a bunch of love from RPG development studios — especially Square Enix. That company has already delivered a few titles in I Am Setsuna, Lost Sphear, and the far better Octopath Traveler. And there are a bunch of older Final Fantasy games coming over the course of the next few months. But it seemed like Square Enix — while offering a lot of support — was holding back its really good stuff, leaving the Switch with more handheld-focused games.
Who saw a full-blown port of Dragon Quest 11 coming?
That's right. This is not the 3DS version of the game that released in Japan (though you can play in that style, if you so choose). Dragon Quest 11: Echoes of an Elusive Age — Definitive Edition is the game that released on PC and PlayStation 4, only better. It's brimming with gorgeous art, features a full orchestral soundtrack (which the original release did not include), and supports English and Japanese audio.
One the best games — not just RPGs, but games — released in 2018, patched up to address the few things anyone could complain about. And it's coming in fall 2019.
Third-party games are coming in droves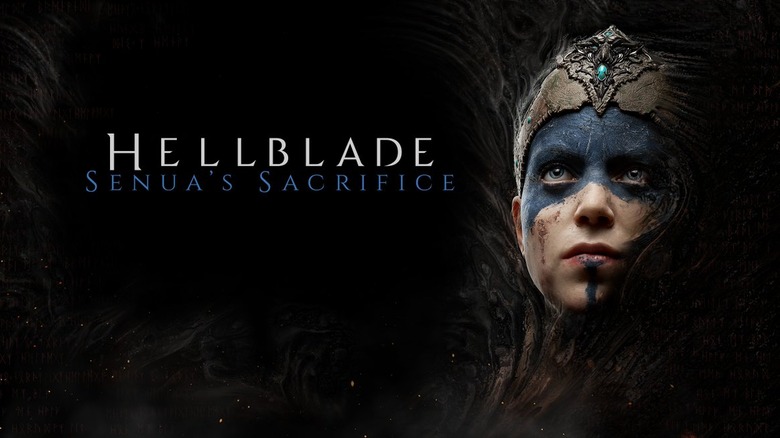 If there's anything Nintendo consoles have struggled with in the past, it's third-party support. Things seem okay out of the gate, with a few partners helping Nintendo fill the launch lineup. But over time, it becomes obvious that no one is working on anything for Nintendo's platform, leaving the big N to carry the load all on its own.
That's not been the case with the Switch, and it doesn't look like it will be. There are a lot of big third-party games coming soon.
In one Direct alone, Nintendo listed off a ton that are scheduled to hit the Switch this year, including Hellblade: Senua's Sacrifice, Unravel 2, Assassin's Creed 3 Remastered, Final Fantasy 7, Final Fantasy 9, Chocobo's Mystery Dungeon, Dead by Daylight, DELTARUNE, Mortal Kombat 11, Rune Factory 4 Special, GRID Autosport, Dragon Quest Builders 2, Oninaki, Daemon X Machina, Disney TSUM TSUM Festival, Bloodstained: Ritual of the Night, and Box Boy + Box Girl.
And to top things off, Nintendo showed off a completely new game from Platinum called Astral Chain. That's coming in 2019, as well.
The Legend of Zelda: Link's Awakening is getting a remake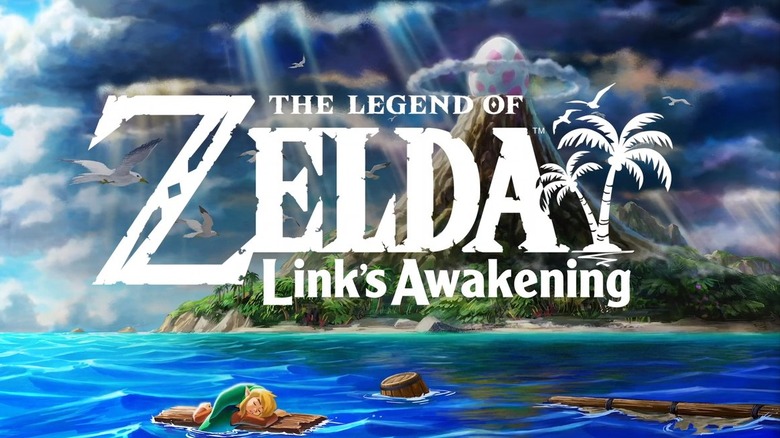 If you thought the Super Mario Maker 2 announcement was a big deal, or if you lost your marbles over Dragon Quest 11, just wait. Because if you're a fan of Nintendo, and if that fandom goes back several decades, there's one more game coming in 2019 that is going to blow your mind.
The Legend of Zelda: Link's Awakening is getting a remake for Nintendo Switch.
When Link's Awakening first released back in 1993, you couldn't even play it in color. Four AA batteries powered a monochrome display with a gross green tint, and many a child had to struggle to find enough light when trying to play in bed. But players still found charm in this version of Zelda for the Game Boy, which got a dash of color when the Game Boy Color arrived and brought us Link's Awakening DX.
The Switch remake looks to be on a whole other level, though. From what we've seen, it looks positively gorgeous, almost aping Zelda clone Tunic in its art style. And the best news by far is that it is also coming sometime in 2019. If you need your Legend of Zelda fix, this is definitely the game to watch out for.