This Kickstarter Promises A Modern Day Dreamcast Controller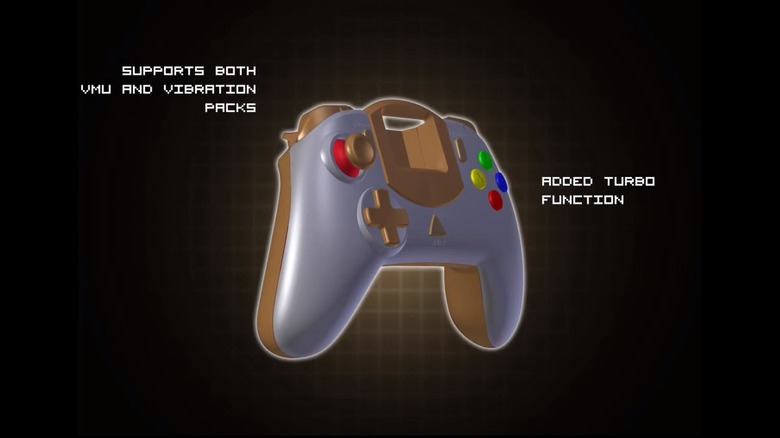 Do you still have a Sega Dreamcast hooked up? If so, there's a Kickstarter that might interest you (hat tip Destructoid). It's looking to deliver a modern day take on the Dreamcast's controller design, and just recently, it smashed through its fundraising goal of $13,000, collecting over $62,000 overall.
Advertisement
It's called the Retro Fighters Next Gen Dreamcast Controller, and it does everything Sega's controller does. But wow, does it look way better.
If the name Retro Fighters rings a bell, it's because this isn't the first time the team has experienced Kickstarter success. Last year, Retro Fighters pulled off a similar project for the Nintendo 64, creating a gamepad that — gasp — allows you to use the analog stick and the d-pad at the same time. That project managed to pull in over $166,000 in donations, and proved there's a market for modernized versions of retro controllers that work with the original consoles.
The Next Gen Dreamcast Controller does that, all while supporting all the features Sega's gamepad did. You can plug in VMUs. You can use memory cards. It'll even support the Jump Pack, which was basically Sega's take on the Nintendo 64 Rumble Pak. And there's built-in turbo functionality, too — something you wouldn't have found on Sega's pad.
Advertisement
But most importantly, this updated Dreamcast controller takes on the more ergonomic shape we've all come to know and love. The original Sega Dreamcast controller looked sort of like a spaceship, and it felt like you were holding one. If you squint at the Next Gen controller, you might think it belongs to an Xbox. That has to be an improvement.
According to Retro Fighters' Kickstarter roadmap, production will kick off on the controller's circuit board in April. After the team gets all of the final specifications nailed down, mass production on the Next Gen Dreamcast Controller is scheduled for July. Those who choose to take part can expect to receive their new Dreamcast pad sometime in September.