GOG Is Having A Lantern Festival Sale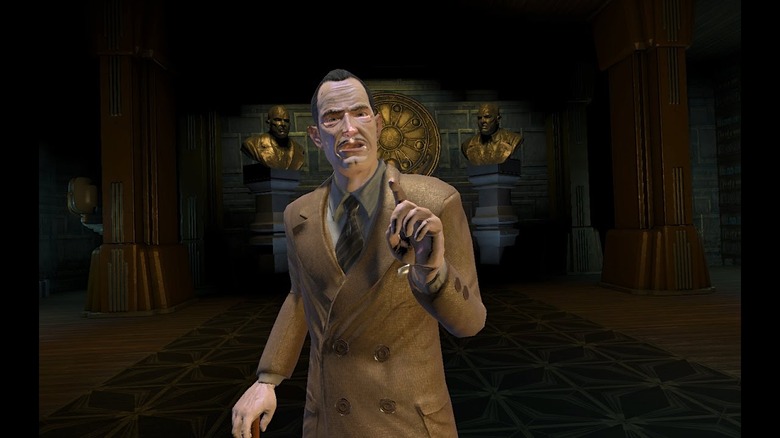 The acronym GOG is supposed to stand for Good Old Games, but don't let that name fool you. The DRM-free shop also plays host to some newer titles. And in GOG's latest sale — a Lantern Festival to celebrate the Chinese New Year — you can get a few not-so-old games at pretty good prices.
Take the first two BioShock titles, for example. You might not remember, but both BioShock and BioShock 2 were remastered on PC back when BioShock: The Collection came to Xbox One and PlayStation 4 in 2016. Thanks to GOG's Lantern Festival sale, you can now purchase and enjoy these games — and the improved visuals found within them — for $6.59 each.
You can also pick up a copy of Frostpunk, a strategy survival game set in the harsh, unforgiving cold of a brand new ice age. Depending on the circles you run in, this is a game you might not have heard a lot about. But strategy fans have definitely taken a liking to this effort from 11 Bit Studios, so if you think you have what it takes to keep a settlement up and running in freezing temps, you can get Frostpunk today for $17.99 — 40% off.
We'd be remiss if we didn't mention The Witcher 3. CD Projekt Red, it seems, is now focused on making sure everyone humanly possible plays this game. The Game of the Year edition has already sold in several places for $15, and now on GOG, you can nab The Witcher 3 for that same price. And remember, it comes with the added benefit of being DRM-free.
And hey, why not a shout for THQ Nordic's Darksiders 3? This is one that definitely flew under the radar, as it came out during a pretty busy fall release window. But those who have enjoyed the series' first two entries thus far seem to have liked Darksiders 3, too. The game reportedly sold well enough to cover its costs, and honestly, it's nice to see that be the goal rather than the accumulation of billions of dollars followed by mass layoffs. It's almost as though THQ Nordic wants to employ people to make games.
According to GOG, the Lantern Festival sale will run until Feb. 25. Your week-long countdown clock starts now.