Fortnite May Add Respawns, Better Team Communication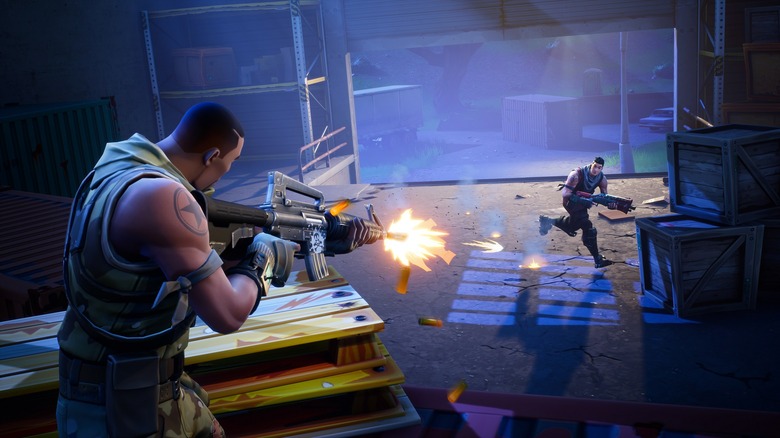 You don't say. For weeks, Apex Legends has been lauded for injecting some new ideas into battle royale. Now it appears that one of the other big games in the genre, Fortnite, might try to adopt some of those features in the future.
According to PC Gamer, Fortnite producer Zack Estep confirmed as much during a Fortnite-flavored AMA (ask me anything) on Reddit. When asked by a user about the potential for Fornite to add a respawn mechanic somewhere down the line, Estep had this to say.
"We've been considering this mechanic for a while and have been exploring it. Want to make sure we give it the time it needs and fully understand its impact on the game as a whole. Look for further updates during Season 8."
The same goes for better ways to communicate with your teammates in Fortnite: Battle Royale. Those changes seem to be more of an inevitability, according to Fortnite design lead Eric Williamson.
"There are some improvements coming in Season 8 that will help with map markers & team communication, and we're always mindful of how we can make these areas better," Williamson said.
The respawn mechanic in Apex Legends has done a lot to help games stay interesting, even after you've been eliminated. No longer are you forced to sit by with nothing to do, hoping your remaining squadmates can pull off a clutch win. Instead, you can actively help them locate respawn beacons, and act as a second set of eyes while they (hopefully) bring you back from the dead.
But respawning has nothing on the ping system inside Apex Legends, which makes it possible to play a competitive game without speaking a single word to any of your teammates. Any online game is going to have its bad apples, which means large games like Fortnite and Apex Legends are going to have a lot more of them. Some simply don't play with headsets to avoid hearing from potentially toxic teammates, which makes it all the more important that a game has a non-verbal way to communicate information back and forth.
The ping system has already made Apex Legends better. There's no doubt something similar would improve the interactions a lot of people have inside Fortnite.
Fortnite's Season 8 is scheduled to begin next week.