Nintendo Is Showing A Pokemon-Focused Direct Tomorrow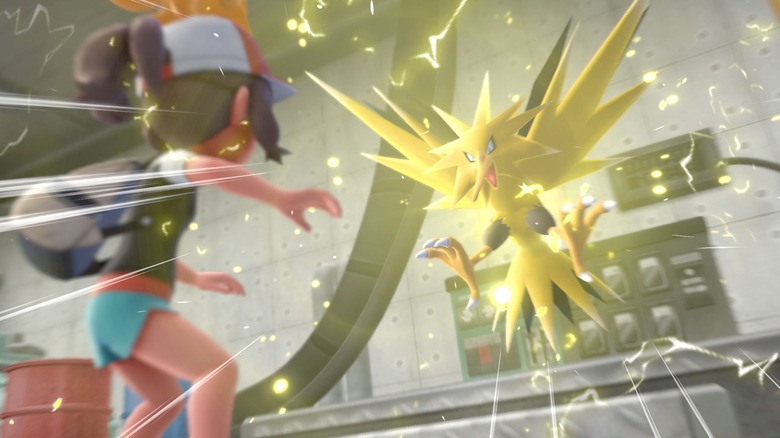 Tomorrow is Pokemon Day, and as it just so happens, Nintendo is planning to show a Nintendo Direct stream that is focused on — you guessed it — Pokemon.
According to Polygon, the Direct is set to kick off at 9 a.m. ET. After that, we know absolutely nothing about what kind of content we'll be seeing. It could simply be a celebration of the franchise with, perhaps, some super secret clips of the new Pokemon RPG. It could be seven-minute romp that shows tons of gameplay footage from that new game, which is set to arrive sometime this year.
Or, as some believe, it could simply be a look at the next generation of Pokemon. Or something to do with Pokemon Go. We're completely and utterly in the dark here.
The next game in the Pokemon series, which still remains unnamed, is supposed to adhere more closely to the formula put forth by many of the past titles. It's a return to form, of sorts, after the two Pokemon: Let's Go! games veered off and tried something a bit new. It'll undoubtedly be one of the biggest Nintendo games of the year, which in our minds, sort of feels like something the company would sit on until E3 at the very least. So if we had to make a bet, we're guessing tomorrow's Direct will have less to do with the game itself and more to do with the new Pokemon you'll be able to catch in it.
As far as Pokemon Go is concerned, a special Pokemon Day event is starting (a day early) this afternoon at 4 p.m. ET that will bring more classic Kanto region Pokemon to the game for a limited time. That'll last through Feb. 28, so if you want to say hi to some old friends from Pokemon Red/Green/Blue/Yellow, you'll want to pull your phone out and jump in before Thursday rolls around.
We'll keep you apprised should any new information about the Pokemon Nintendo Direct come to light.