Pick Up Assassin's Creed: Odyssey For $24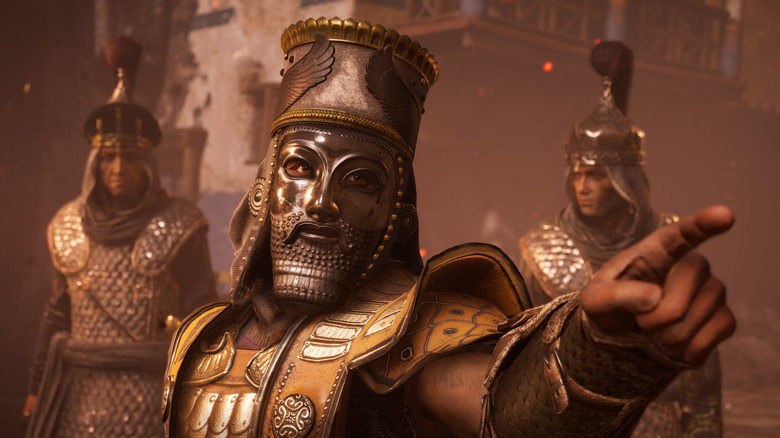 Here's a steal of a deal that seems to have come along far more quickly than it should have. Right now, you can get yourself a copy of Assassin's Creed: Odyssey from the Xbox One's Microsoft Store for $24. That's 60% off a game that released on Oct. 5 of last year, and that is wild.
Advertisement
Why is it so hard to believe? Because Assassin's Creed: Odyssey is largely considered to be one of the best Assassin's Creed games ever made. In fact, Odyssey was up for multiple game of the year awards from a host of different critical bodies. And had it released in a year that didn't include powerhouses like God of War and Red Dead Redemption 2, it might have taken a few home.
But it also says something the current state of video game sales today. The era of everything getting crammed into the fall release window is over. You're now just as likely to see a blockbuster title drop in the middle of March as you are in October. Even this month, February, was jam-packed to the point of it feeling a little overwhelming. And odds are, developers and publishers will eventually identify the summer months as a nice, quiet time to release a big game without any competition. And then that window will get crowded, too.
Advertisement
It's not enough for a triple-A title to get by on its name and its prior success anymore, which is why you're now starting to see discounts on Red Dead Redemption 2, as well. There are simply too many games flying around to get a handle on. New games are dropping at an incredible rate. There are remakes and remasters abound. And more and more titles are trying to become your ongoing hobby, tapping into the games-as-a-service fad to keep you playing and keep you spending money, even if it means you stop paying attention to everything else.
So sharp discounts like the one you're seeing now for Assassin's Creed: Odyssey could be a sign of things to come. Games are losing the staying power they once had, and are instead becoming flavors of the week. In order to get back a little bit of that spotlight (and keep the money coming in), they have to offer players something new. They can try do release additional content, as Assassin's Creed: Odyssey has done. But when all else fails: sales. You'll likely see a lot more sales like this one.