The Division 2's Open Beta Kicks Off Tomorrow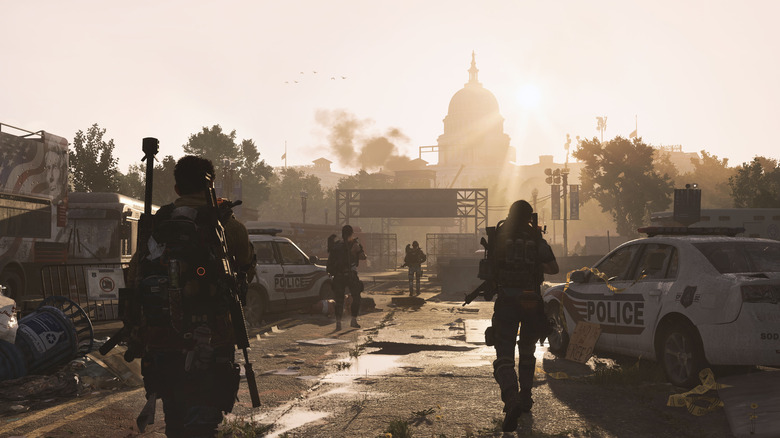 Still on the fence about The Division 2? Starting tomorrow, you'll be able to dive into the game's open beta, which will give you an opportunity to kick the tires and see if you approve of all the changes coming to this Ubisoft sequel.
The open beta is available to pre-load right now on Xbox One, and officially kicks off on March 1 at 4 a.m. ET. And, according to Microsoft, you'll be able to "explore a transformed Washington, D.C.," get a feel for The Division 2's skill and ability systems, and take a tiny peek at what the end game has to offer. The open beta will last a couple of days before eventually wrapping up on March 4. So if you're not quite ready to commit your $60 for the base version of the game, tomorrow would be a great time to jump in and see what The Division 2 has to offer.
If Ubisoft is to be believed, The Division 2 has learned many lessons from its original release, and will keep a lot of what worked while improving heavily upon the areas of the game that players took issue with. We're all for it. The first game was certainly a competent shooter, and there was a satisfying loop found within it — to a point, anyway. But the end game left a lot to be desired, and honestly, we couldn't quite suspend disbelief enough to pour bullet after bullet into unarmored-yet-insanely-tanky humans and think that was normal in any way.
The Division 2 is the next game up in the quest for publishers to take over your life and keep you logging in every day. So far, it seems that Anthem hasn't quite lived up to the task, and Destiny 2 — while it's still trucking along — isn't quite delivering enough content to keep players glued to their seats. Will Ubisoft's looter-shooter get the job done? We'll find out for sure when the full release drops on March 15 for PlayStation 4, Xbox One, and PC. But tomorrow, we'll at least get an early idea of whether or not The Division 2 has any glaring flaws that need to be addressed.