Watch Dogs 2 For Xbox One Is Selling For $9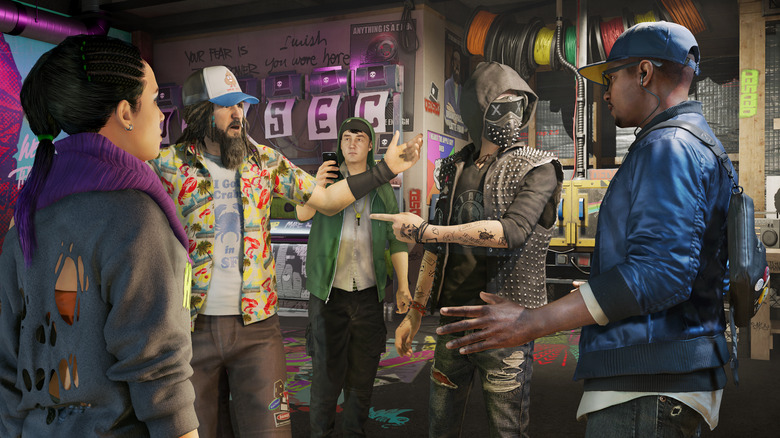 Looking for something new to play this weekend? Best Buy is selling digital Xbox One copies of Watch Dogs 2 for $9, giving you a chance to play Ubisoft's 2016 title at one of its cheapest prices ever.
Advertisement
For some reason, this discounted price applies only to the Xbox One version of the game, and not to Watch Dogs 2 on any other platform. A digital copy on PlayStation 4 will still run you $60, and to be honest, we have no idea why this is. Still, if you have an Xbox One sitting around and have yet to give Watch Dogs 2 a try, $9 is a small price to pay for a game that many believed far surpassed the original Watch Dogs.
IGN had this to say about the game: "Flexible hacking in open missions give Watch Dogs 2 a distinctive flavor, though its story clashes with its violence." And according to GameSpot, "Watch Dogs 2's world is a step up from the first game's dreary rendition of Chicago, and even though Watch Dogs 2 can't go toe-to-toe with genre heavyweights, it's hard to walk away from its fun-loving attitude and exuberant cast."
Advertisement
If you completely and totally forgot about Watch Dogs 2, you can be forgiven. The game came out in the monster holiday season of 2016, which also saw the likes of Gears of War 4, Battlefield 1, Titanfall 2, Call of Duty: Infinite Warfare, Dishonored 2, Final Fantasy 15, The Last Guardian, and many more release within a month or two of each other. The game was well received enough, but as you can see, there was a lot going on in that window. In fact, you could argue that none of the games mentioned above managed to separate themselves in any meaningful way.
Maybe that's why more and more big-name titles are starting to avoid fall altogether.
There's no word on how long Watch Dogs 2 will stay at this price, so if you're feeling like this might be something you want, you should probably jump on it now before the deal disappears.