Apex Legends Saw 50 Million Players In Its First Month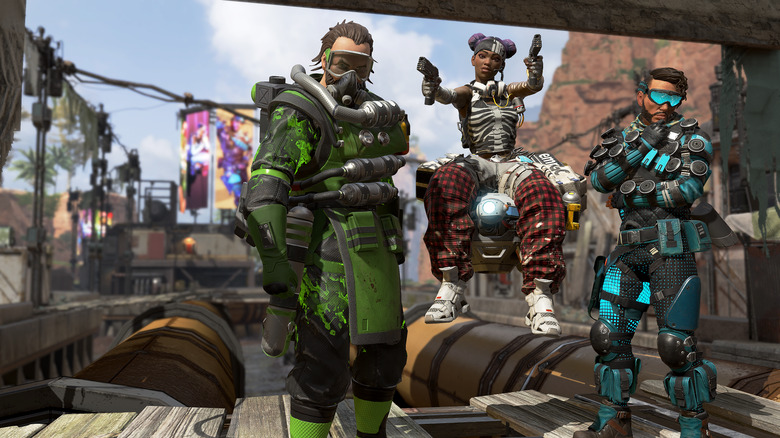 Yep, Apex Legends is still trucking along. According to the game's official Twitter account, Apex Legends hit quite the milestone in its first month on the scene, with 50 million players logging on since the game launched Feb. 4.
Advertisement
That is really good, especially when compared to how Fortnite: Battle Royale performed in that same time span. It took Fortnite 16 weeks to reach 45 million players, according to games industry analyst Daniel Ahmad. That's nearly four times as long to reach a lesser figure. But Fortnite, of course, went on to become a phenomenon over the course of the next year. And while it's way too early to determine if Apex Legends will do the same, things definitely look promising for Respawn Entertainment's battle royale shooter.
The coming days and weeks will tell us a lot about how Apex Legends will fare in the future. The game's Battle Pass is due sometime this month, which will give players more opportunities and incentives to grind for loot while also giving the game a more front-and-center revenue stream. And data mined info seems to suggest that at least one or two new characters are coming to Apex Legends in the next few weeks, along with another new weapon.
Advertisement
For now, though, Apex Legends is killing it. In terms of Twitch viewership, the game has almost always been ahead of rival Fortnite since its launch. And thanks to a lackluster showing from Anthem, there hasn't really been anything to pull players away from Apex Legends, though that could change when The Division 2 launches in the middle of the month.
We'll certainly be keeping our eyes and ears open for whatever could potentially knock Apex Legends out of the top spot. After all, it wasn't but a few weeks ago that we were covering the way Fortnite was taking over the globe. Not everything that reaches the top can stay there forever, but Apex Legends is doing a fine job at quickly becoming a fixture — not just in the battle royale space, but in online gaming as a whole.