PlayStation 4 Remote Play App Comes To iOS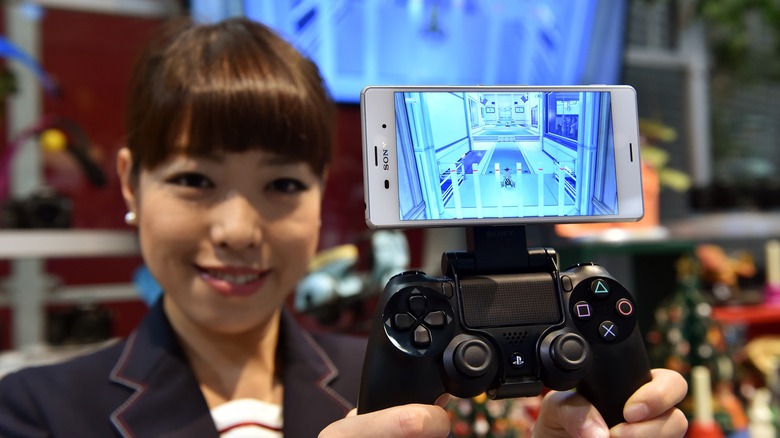 Getty Images
Finally, iPhone and iPad owners are no longer out in the cold when trying to streaming PlayStation 4 games. According to GameSpot, the latest PS4 update has finally given iOS devices the ability to connect remotely to the system and play games.
Advertisement
The remote play feature was previously limited to Sony Xperia smartphones running Android, although a PlayStation app has existed in the App Store for quite some time. You'll now need a brand new app called PS4 Remote Play if you want to take advantage of remote play on your iPhone or iPad, and you'll also need a MFi-compatible gamepad if you don't want to use touchscreen controls. The PS4 DualShock controller is not supported at this time, which is a bummer. But that's on Apple, not Sony.
Still, this is a nice development.
Up to this point, there wasn't any indication that Sony was working to enable iOS support for remote play, so this is good news for those who might've felt the feature would never come. And it tells you a little bit about where Sony's priorities might be at right now, at least on the platform services side. We wouldn't be totally shocked if support for remote play extended out to all Android devices at some point — not just those made by Sony. And from there, Sony has another streaming video game service it could introduce to iOS and Android.
Advertisement
You know — PlayStation Now?
The PlayStation Now service very much competes with Xbox Game Pass and Microsoft's upcoming xCloud — especially now that PS4 games can be downloaded and played natively on the console. Microsoft wants Game Pass to be everywhere, whether it's an Xbox or a PC or a mobile phone. It wouldn't be a bad idea for Sony to make similar moves with PS Now in order to lure more consumers into the PlayStation ecosystem.
To start using remote play on your iPhone or iPad, you'll need to download and install the latest PS4 firmware update. After that, you'll need the PS4 Remote Play app from the App Store.