PlayStation Flash Sale Features Discounts On Black Ops 4, Hitman 2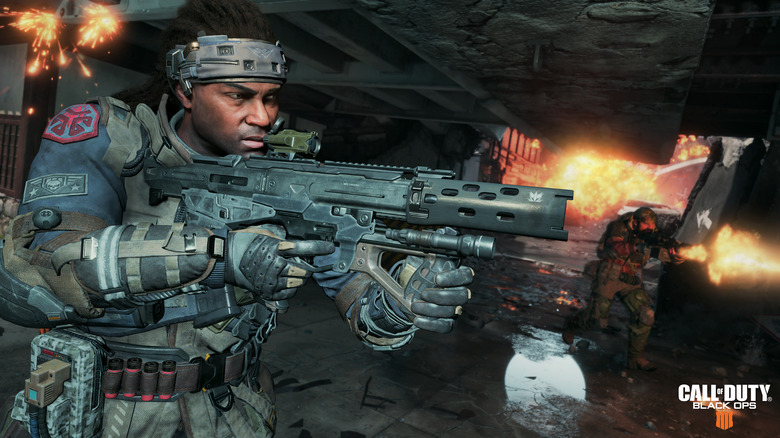 The Official PlayStation Blog is reporting that a new Flash Sale is live on the PlayStation Store, and after taking a look, we've found a few nice discounts you might want to take advantage of.
Let's start with Call of Duty: Black Ops 4. If you're a die-hard Call of Duty campaign player, you might have been disappointed in Black Ops 4's multiplayer-only focus, perhaps enough to skip out on this entry altogether. But the game is getting a nice discount in the PlayStation Flash Sale this weekend, sitting at a far more palatable $38.99, which is well worth the price of admission for classic multiplayer, Blackout battle royale, and Zombies.
Advertisement
Hitman 2 is also getting a pretty significant discount, dropping all the way down to $35.99. Fans of the Hitman series know what to expect here. There'll be killing. There'll be costumes. There won't be the episodic release schedule found in the last Hitman game. And Sean Bean — the always-dying Sean Bean — is one of the elusive targets you can work to take down. Apparently the folks at IO Interactive have a sense of humor.
And finally, both Divinity: Original Sin — Enhanced Edition and Divinity: Original Sin 2 — Definitive Edition are on sale for $9.99 and $35.99, respectively. Never mind the question about why Larian Studios went with Enhanced Edition for one title and Definitive Edition for the other. These are solid RPGs that will provide you and your PlayStation 4 with plenty of hours of entertainment. In fact, GameSpot named the original its PC Game of the Year in 2014, and awarded its follow-up with an extremely rare perfect score. That's high praise.
Advertisement
The PlayStation Flash Sale won't be active on the PS Store for very long. According to Sony, the sale will finish on Monday, March 11 at 11 a.m. ET. So if you see something you like above, or if you want to browse the rest of what the Flash Sale has to offer, you have until the start of next week to do so.