Minecraft Is Coming To Xbox Game Pass On April 4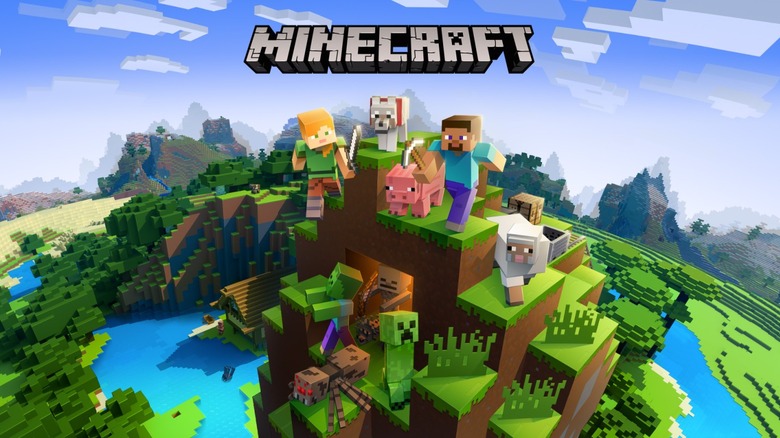 It was always rather baffling that Minecraft – a huge Microsoft-owned title — was not part of the company's Xbox Game Pass service. Well, Microsoft apparently felt the same way, because the company announced today on its Inside Xbox live stream that the popular sandbox title is coming to Xbox Game Pass on April 4.
Advertisement
Many tuned in for news about Halo: The Master Chief Collection potentially coming to PC — and yes, it's totally happening — but we'd argue that Minecraft hitting Xbox Game Pass is almost as big a deal. Minecraft continues to be one of the most-played games in the world, and was essentially Fortnite in terms of being a phenomenon before Fortnite ever existed. The main snag one might have about playing Minecraft over something like Fortnite nowadays is its price tag. Minecraft is a paid title. Fortnite is a free-to-play game.
Minecraft as a part of Xbox Game Pass will give more players a chance to try it out and see if it's for them. It'll help grow the Minecraft audience, which sounds like a crazy thing to do for something that is already the second-best-selling PC game ever. And if Xbox Game Pass is really going to show up just about everywhere you can imagine — including on the Nintendo Switch — there will be a whole lot more people roaming around the Minecraft universe in the weeks and months ahead.
Advertisement
You don't have too long to wait for Minecraft as part of your Xbox Game Pass subscription. As we mentioned, it'll be coming to the service next month on April 4, and if history is any indication, it'll likely be bringing a few other games along with it.