Sony Reportedly In Talks To Buy Take-Two Interactive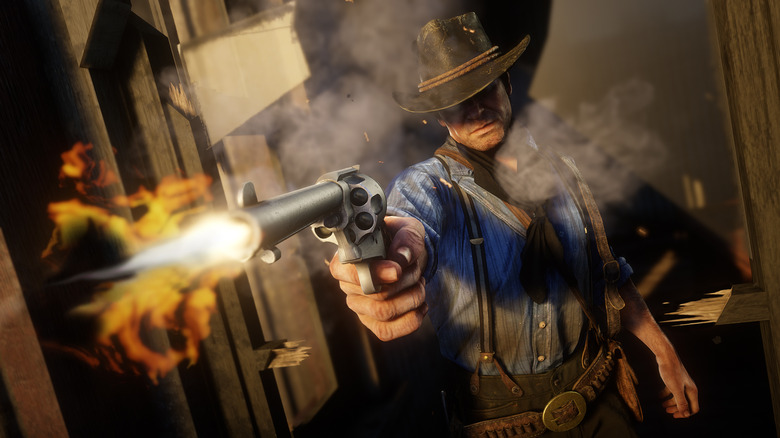 Could Sony potentially acquire Take-Two Interactive, the makers of Grand Theft Auto and Red Dead Redemption? That's the news coming from MarketWatch, mentioned almost as an aside in a report published on the website this afternoon.
"Take-Two Interactive Software stock climbed 5.2%," the post says, "after Joel Kulina, head of technology and media trading at Wedbush Securities, referenced rumors about potential takeover interest from Sony Corp. in his note to clients."
That is a pretty large bomb to drop at the bottom of a totally unrelated story, because a Sony acquisition of Take-Two would dramatically alter the landscape of the games industry as we know it. It's easy to jump to the aforementioned Grand Theft Auto and Red Dead Redemption franchises as properties that could potentially become PlayStation exclusives under such a deal. But take it even further. There's Rockstar, sure, but Take-Two also owns 2K games, the makers of the NBA 2K series, WWE 2K, Civilization, Borderlands, BioShock, XCOM, and so many more. It would easily be one of the biggest acquisitions in video game history, which is why we're surprised it's thrown out there so flippantly in the MarketWatch article.
It's not hard to imagine that all of the above properties would become exclusive to PlayStation if Sony managed to purchase Take-Two. And that would eliminate a whole lot of multi-platform titles.
How much truth is there to this? At this point, all we have to go off of is the MarketWatch report — we've not seen anyone else corroborate Sony's interest in Take-Two just yet. But one has to believe that, if Sony did make moves to try and bring Take-Two under the PlayStation umbrella, Microsoft would feel compelled to offer a competing bid. There are just too many games at stake.
We'll keep you in the loop should we hear anything more.