No Man's Sky Beyond Aims To Make The Game More Social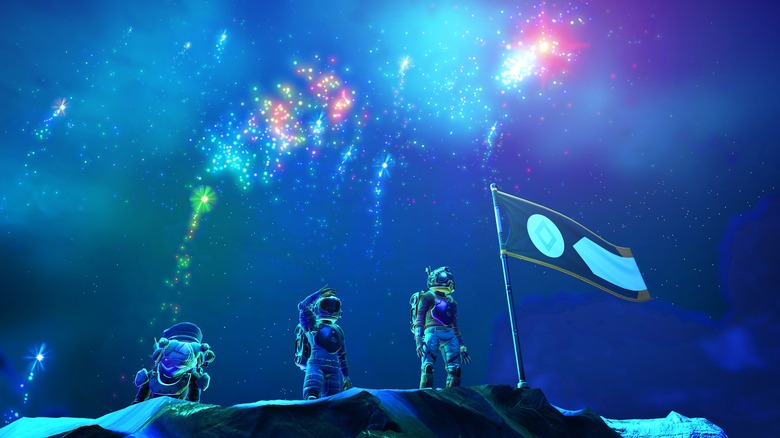 A new update called Beyond is coming to No Man's Sky this summer, and by the looks of it, the new content drop will add even more ways for players to engage with one another and with No Man's Sky's sprawling take on outer space.
You can take a peek at a brief teaser trailer for the update, if you'd like, though we can just save you a click and let you know that it only contains a logo and some dramatic music. As for what the Beyond update contains, Hello Games tells us that it "will change the way players come together and offer radical new ways to explore the universe." That's pretty much all we've got at this point.
We do know that the update will be completely free to anyone who owns No Man's Sky, which is a positive. And according to Hello Games, Beyond will also come without a subscription cost or microtransactions of any kind.
And there is apparently more to Beyond outside of the multiplayer aspects being added to the game. In the weeks ahead, Hello Games plans to pull back the curtain on other features you'll be able to look forward to in the update, presumably with other teasers and press releases leading up to the day the update goes live this summer.
After the game's less-than-stellar launch, the team behind No Man's Sky has really worked to win the gaming community back over, and to Hello Games' credit, NMS has improved substantially over the course of the past few years. An open-ended, highly social space-faring adventure is what many thought they were getting when they bought the game in the first place, so it's nice to see that original vision becoming more and more of a reality with each update.
We'll keep you up to speed should we hear more about what else No Man's Sky's Beyond update has to offer.