Play The Splatoon 2 Trial, Get A 20% Discount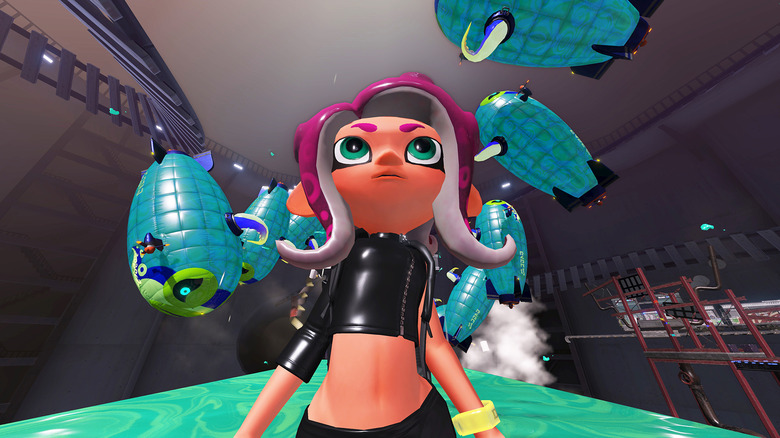 Nintendo is looking to boost the player count for Splatoon 2, and to do so, the company has quite a deal lined up.
Starting today, Splatoon 2 now has a free trial that can be downloaded for your Nintendo Switch. And it not only includes access to Splatoon 2's many multiplayer versus modes, but also comes with a 20% off coupon for those who wish to purchase the full version of Splatoon 2, along with a free week of Nintendo Switch Online.
A few items of note. There are a few Splatoon 2 modes you won't get a taste of during this limited time event. Splatoon 2's story mode, for instance, is off limits, and any content from the game's later Octo Expansion also won't be present. But, according to Newsweek, all the progress you make in Splatoon 2 during the trial week will be saved and will carry over should you invest in the full version of the game.
It's nice that Nintendo is willing to experiment a little bit with some of these deals, and is more open to providing demos of its games. The 20% discount on Splatoon 2 definitely doesn't hurt, either. Expectations for Nintendo Switch games are a little more difficult to manage, particularly if you're primarily a home console gamer who plans to play Switch games on the go. Getting a free taste could potentially swing you in the direction of making a purchase. And offering a coupon for those who jump into the trial and decide they want the full game? A really solid move.
You can download the Splatoon 2 trial today, but the actual trial period doesn't kick off until tomorrow, March 19 at 10 a.m. ET. The trial period is capped at a week — much like the free access period for Nintendo Switch Online — and is set to wrap up on March 25 at 9:59 a.m. ET.