Call Of Duty: Mobile Is Coming West, Beta This Summer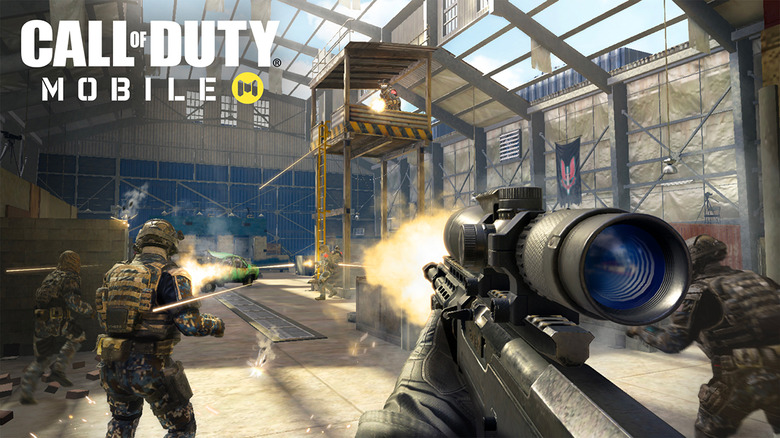 Activision Blizzard is hitting us with yet another mobile spin on a PC and console series, though this one isn't entirely new. Call of Duty: Mobile, which previously saw a release in Asia, is now coming west and will likely arrive sometime in mid-to-late 2019.
Advertisement
According to Activision's blog post about the game, Call of Duty: Mobile will include all the bells and whistles you're used to from the franchise. There'll be a number of different competitive modes available, including Team Deathmatch, Free-for-All, and more. Interestingly, there's no specific mention of Blackout, the battle royale mode that came to Call of Duty: Black Ops 4 this year.
That could certainly change, however. The blog post does say that "[Call of Duty: Mobile] features additional modes of play which will be announced at a later date," so there's still a chance fans of the series could still get Blackout or the ever-popular Zombies mode.
Otherwise, this looks like pretty standard Call of Duty fare for Activision and Tencent, who collaborated to convert the shooter to mobile while trying to keep the PC and console feel intact. Many maps from past Call of Duty games make a return in Mobile, as do many of the memorable weapons players have used over the years. We're still not solid on how a game like Call of Duty — famous for its twitchiness — plays on a touchscreen, or how Activision can manage a Call of Duty entry with "blistering combat, seamless controls, and eye-popping visuals" for mobile but can't release one for the Nintendo Switch.
Advertisement
But those who can't stand to be apart from Call of Duty for even a second have something to look forward to for their iOS or Android device. Those interested can pre-register for Call of Duty: Mobile and, eventually, gain access to the game's public beta, which is scheduled to take place this summer.
There's no word yet on an official release date for Call of Duty: Mobile, but we'll keep our ears to the ground.