Deus Ex: Mankind Divided, More Coming To Game Pass Soon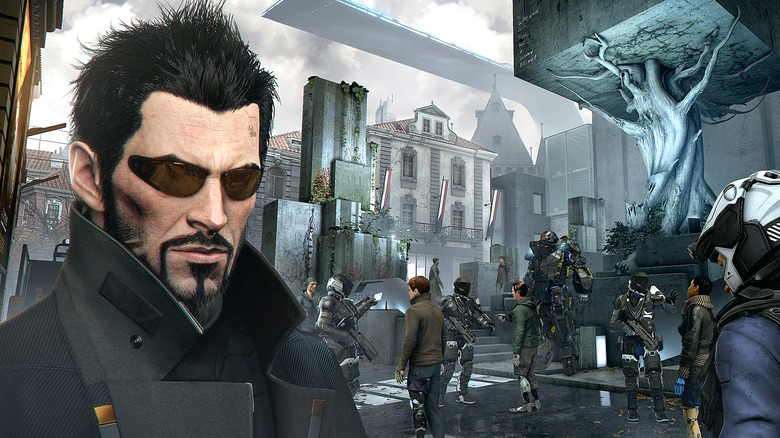 When it comes to adding titles to Xbox Game Pass, Microsoft keeps its cards pretty close to its chest. That hasn't changed here, as Microsoft just announced six new games for the service, with two of them arriving tomorrow.
Tomorrow, March 21, Xbox Game Pass subscribers can look forward to Deus Ex: Mankind Divided and What Remains of Edith Finch. You might remember Mankind Divided as the Summer 2016 release that seemed to hit the spot for Deus Ex fans but didn't catch fire with many others. Now more people can experience it. And What Remains of Edith Finch? That was a sleeper hit in 2017 — a walking simulator that captured the hearts of the many who played it.
On March 28, things get a little more bloody. Telltale comes back from the dead, in a sense, as The Walking Dead: Michonne joins the Xbox Game Pass lineup. And on that same day, players can check out Vampyr, a game from the studio behind Life is Strange. Vampyr is an action RPG that features a whole lot of — you guessed it — vampires. It's at least worth a look.
March 29 brings us Operencia: The Stolen Sun, described as "a dungeon crawling RPG" that goes back to the tried-and-true turned-based battle systems found in so many past RPGs. This one is actually hitting Game Pass on the day of its release, so if you jump in then, you'll be experiencing it right along with everyone else who purchased it elsewhere.
And finally, Marvel vs. Capcom Infinite hits Game Pass on April 1. This fighting game joins Ultimate Marvel vs. Capcom 3 in the catalog, giving fans of the genre even more options when it comes to beating the living daylights out of each other or AI combatants.
Oh, and don't forget! Minecraft comes to Xbox Game Pass on April 4, as well. We'll keep you up to speed should we get any other Game Pass-related news.