Xbox One 'Critically Acclaimed' Sale Kicks Off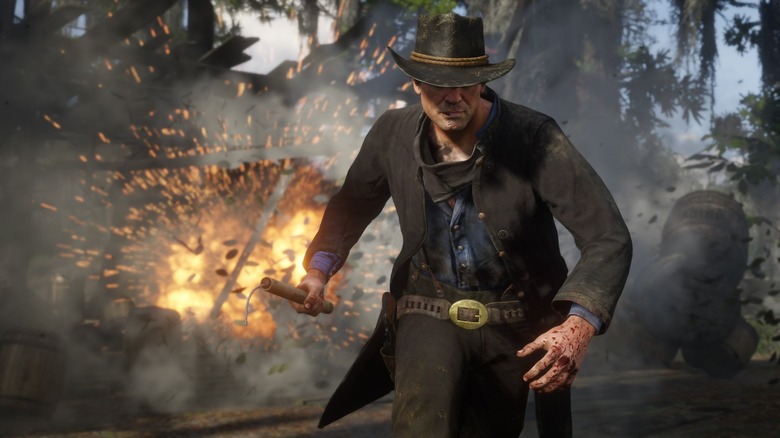 Microsoft has announced a Critically Acclaimed sale for the Xbox One, selling some of the console's best-reviewed titles at a discount. How does it stack up? Let's just say the sale has some of that critically acclaimed goodness.
Red Dead Redemption 2 is probably the biggest game in the sale, getting a 33% cut down to $40.19. That's not terrible for a game that clearly isn't going to get a bigger discount anytime soon, even though other games released around it have seen their prices drop by half. That's the Rockstar way, so if you can't hold out any longer, RDR2 is worth a pick-up at that price.
The Witcher 3: Wild Hunt — Game of the Year Edition is $15 in the sale, and that — as we've said many times prior — is a downright steal for the number of hours you'll get out of it. That is the base game, plus all of its expansions, rolled up into one nice, neat package. Enough said.
Obsidian's Pillars of Eternity finally has a decent discount on Xbox One, coming down to $15. Though we'll be totally honest — this is a game that we could very well see enter Game Pass at some point in the future. If you're willing to bet it won't show up there for a while and you need a CRPG fix, Pillars in exchange for five Abraham Lincoln portraits is a pretty good deal.
The Inside and Limbo double-pack is a mere $12. These aren't particularly long games, but both were game of the year contenders when they released and both are must-plays for those who enjoy puzzle-platformers and weird vibes.
And while we're on the subject of platformers, Celeste. If you missed out on Celeste as a Games with Gold title in January, you can grab it in the sale for $10. If you fiddled around with TowerFall in the past, you'll feel right at home with Celeste's platforming mechanics. But there's a tale to be told here, too — one that you shouldn't miss while facing down all of Celeste Mountain's challenges.
And finally, there's Deus Ex: Mankind Divided. This game recently entered Xbox Game Pass, but if you aren't a subscriber, or if you want to ensure you still have access to the game should it leave the Game Pass library someday, it's discounted down to $4.50.
Do we wish there was more here? Absolutely. There's no Forza Horizon 4 to be found. No Assassin's Creed: Odyssey. No Hellblade: Senua's Sacrifice. No Nier: Automata. It seems a bit strange to call something a Critically Acclaimed sale but skip out on some of the most critically acclaimed titles in recent years. But there's enough here to keep your hard drive full and your wallet happy. Just don't buy The Witcher 3 and expect to play anything else anytime soon.
Microsoft's Critically Acclaimed sale wraps up on March 28.