Cyberpunk 2077 Will Probably Skip Epic Exclusivity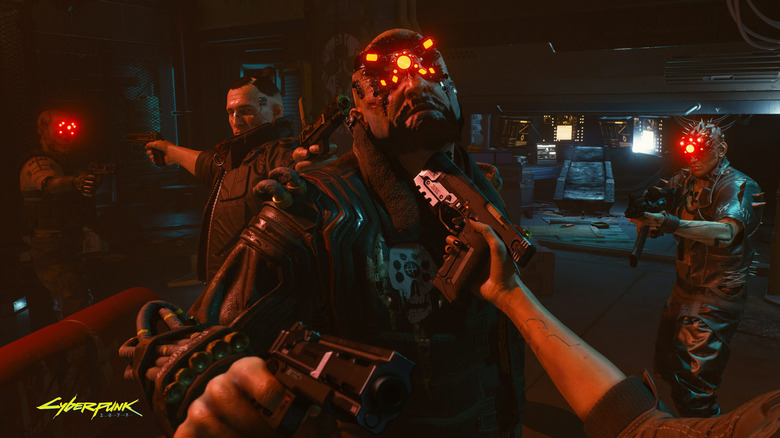 A host of games have made the Epic Games Store their only home, but it appears that CD Projekt Red's upcoming Cyberpunk 2077 won't be joining that club.
According to Marcin Momot, the head of community at CD Projekt Red, Cyberpunk 2077 won't be giving the Epic Games Store yet another PC exclusive.
"Our goal is to make Cyberpunk 2077 available to as many gamers as possible on their platform of choice," Momot said.
The news will undoubtedly come as a relief to many who are looking forward to the studio's futuristic title. Some games, such as Metro Exodus, have started out being available for other platforms before signing deals with Epic. Metro famously did this with Steam, actually taking pre-orders on the service before moving over to the Epic Games Store.
Those who pre-ordered Metro Exodus on Steam saw those pre-orders honored. But on launch day, the Epic Games Store was the only place to purchase the title, irking many who preferred Steam's long-running platform to Epic's upstart store.
CD Projekt Red looks to be avoiding that issue entirely, letting everyone know well in advance that the studio plans to release Cyberpunk 2077 just about everywhere it can. That would likely include Steam, the Microsoft Store (since Cyberpunk got so much stage time at Microsoft's 2018 E3 conference), and possibly other stores like the Epic Games Store.
Epic's been fighting a bit of a PR battle in the past few weeks, thanks both to the exclusives its managed to capture as well as the fact that the store isn't as rich feature-wise as some competitors. Some have even taken to calling Epic's push for exclusivity anti-consumer, not so much because because of the exclusivity itself, but because the games are tied to a platform that can't do quite as much as the others. Epic is well aware of the store's shortcomings — there's a Trello board outlining all of the company's priorities both near- and long-term. But the fact remains: Epic launched a fairly streamlined store, some games are only being sold there, and some people aren't very happy about it.
Fortunately for those on the Cyberpunk 2077 bandwagon, that game likely won't be an exclusive.