Nintendo Could Show Off Two New Switch Models This Summer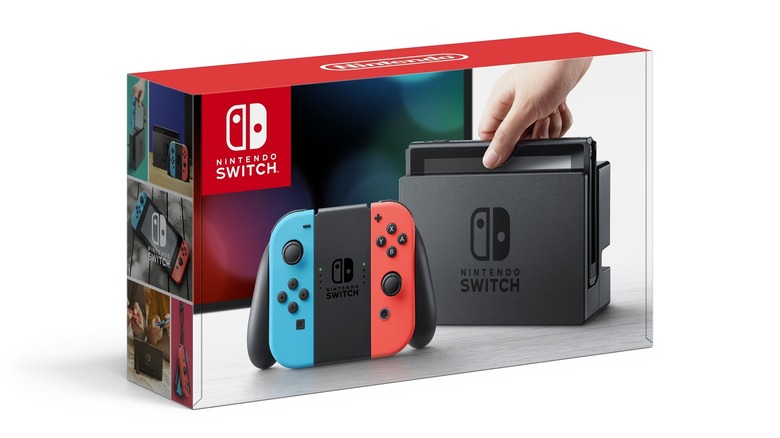 The Nintendo Switch is barely two years old, but it seems Nintendo is already looking to add to the family.
According to GamesIndustry.biz, Nintendo is reportedly sitting on two new Nintendo Switch consoles, and could reveal them sometime this summer. One of the systems is a more powerful version of the Switch that The Wall Street Journal says will have "enhanced features targeted at avid gamers." The other system is a more cost-effective option meant to entice Nintendo 3DS owners into coming over to the Switch.
In terms of when we'll actually see these new Nintendo Switch consoles, the safe bet would be E3. Then again, Nintendo could just throw up a Direct whenever it wishes, so the June trade show doesn't have to be the site of a reveal. Either way, it appears we should be ready for a surprise. Wall Street Journal reporter Takashi Mochizuki tweeted that the new Switches are "different from the original and you'd be surprised," and that has us very excited.
What could these new Switch versions do differently? Aside from potential power differences, the tiny joysticks on the Switch Joy-Cons could definitely use some love, as they're way too small to play first-person shooters effectively. The Switch's WiFi card is notoriously bad, as well, so an upgrade there would be nice. And how about some analog triggers? Nintendo, for some strange reason, continues to go all-in on those digital triggers, and they do not mix well with racing games.
The new Nintendo Switches are expected to go on sale a few months after they're unveiled, so we could be looking at a holiday season release for these systems. Hopefully Nintendo adds enough to make the higher-end Switch a worthy upgrade for those who already have the first model but want some improvements. And good on Nintendo for exploring a lower-priced Switch, too. Expanding the player base makes the Switch an even more enticing platform for developers, and gives portable-only players a chance to finally replace their 3DS.
We'll update you should we hear more about Nintendo's new Switch consoles.