PlayStation Now Just Got A Huge Discount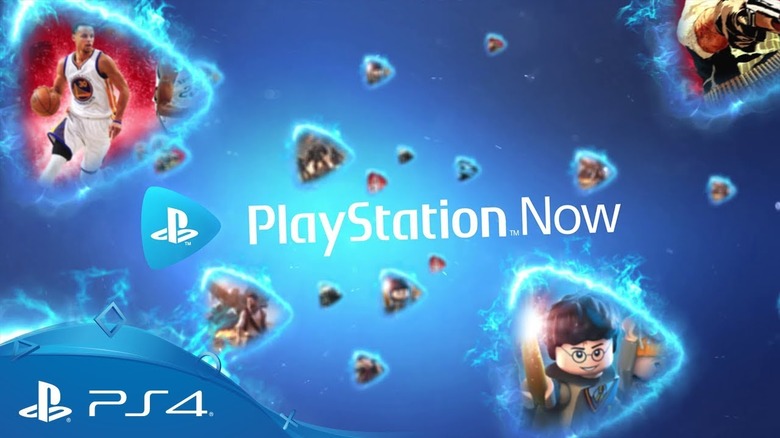 We may receive a commission on purchases made from links.
Fascinated by Google Stadia? Don't forget that another game streaming service already exists. It's called PlayStation Now, and right now, a year-long subscription is cheaper than it's ever been before.
PlayStation Now is normally $19.99 a month or $99.99 a year, but there appears to be a major sale happening over on Amazon. For just $59.99, you can pick up a year of PlayStation Now, which is an enormous discount for a service that allows access to around 700 PS2, PS3, and PS4 games. You can play on your PlayStation 4, of course, or you can download the PlayStation Now app on your PC, plug a DualShock 4 in, and stream games from just about anywhere.
And remember — PlayStation Now also lets you download PlayStation 4 titles and play them natively on that console. So a cool $60 will get you a year of what is essentially Sony's version of Xbox Game Pass for PS4 games, and also gain the ability to stream a huge past-generation library.
What's the reason for this discount, you ask? We're honestly not sure. It could just be a special running exclusively on Amazon. It also could be a wider-spread deal that just went live on Amazon early. Sony is having its very first State of Play live stream this afternoon at 5 p.m. ET, so we could be looking at a special in honor of that show's inaugural broadcast.
Or — cross your fingers — maybe we're looking at a trial balloon for a longer-term discount. PlayStation Now is fairly pricey, but at $60 a year, there would undoubtedly be a lot of new players willing to give it a look. Especially if Sony pulled a Microsoft and started releasing all of its first-party titles into the service day and date. We can dream, right?
We'll have our eyes on the State of Play stream for any mention of the PlayStation Now deal, as well as any other noteworthy items.