Apple Arcade Is Apple's Video Game Play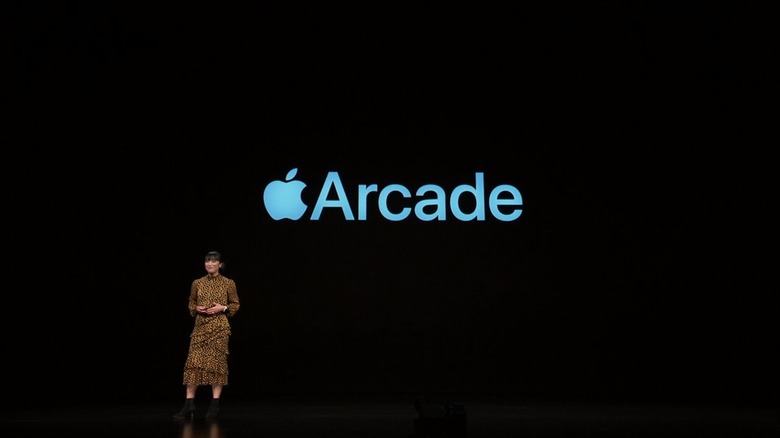 Twitter: @Nibellion
Apple went hard on subscriptions today, unveiling a bunch of services for news, TV, and more. But the most interesting bit of the presentation (to us, anyway) came when Apple pulled the curtain back on a service called Apple Arcade.
What is Apple Arcade? Think of it as Apple's version of Xbox Game Pass for your Apple device. With Apple Arcade, the company plans to make a library of games available across all of those devices for a monthly subscription fee. None of the games will have ads. There won't be any pesky add-on purchases that gate features. And perhaps the best feature of all — games in Apple Arcade will work on your iPhone, iPad, Mac, and Apple TV, and will let you pick up where you left off on any of those devices.
Apple claims that Apple Arcade will have over 100 new and exclusive titles when it arrives, and that you won't be able to play Apple Arcade games on any other mobile platform (hi Android) or subscription service (hey Stadia). And new titles will be added to Apple Arcade on a regular basis. Just note that the bit about "mobile platforms" and "subscription services" was very careful worded, so don't be shocked if you see some Arcade games end up on your Xbox One, PS4, or Switch.
Do we still have questions about Apple Arcade? Heck yes. We don't have confirmation — though we're hoping — that every game added to the Apple Arcade library will support MFi gamepads, because there's nothing more unappealing than the thought of playing a 3D game with touch controls. And we have absolutely no idea how much Apple Arcade will cost. Apple said that more details about Arcade, including pricing, will come at a later date.
For what it's worth, Google pulled the same "we'll talk about pricing later" move with Stadia. Please stop doing that.
We suppose we'll have more about Apple Arcade for you later this year.