Everything You Missed In PlayStation's State Of Play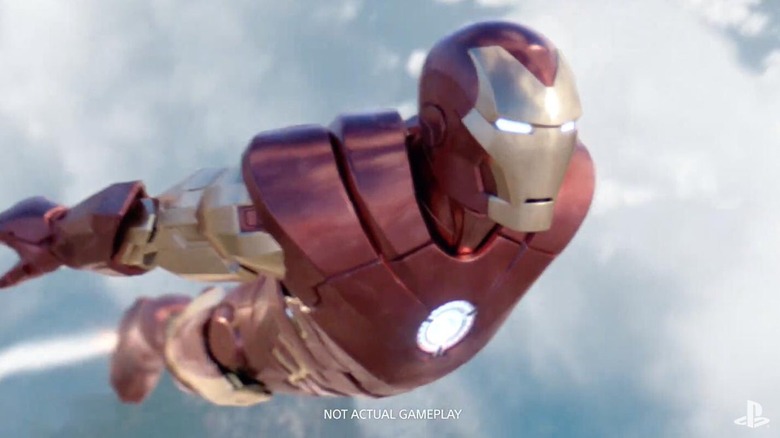 Sony just wrapped up its first PlayStation State of Play stream, and we got a look at a lot of what is coming to PlayStation 4 and PlayStation VR very soon — including a few surprises.
The stream kicked off with Iron Man VR, a PlayStation VR title that'll put drop you into the shoes of Tony Stark himself. We only got a short peek at this one, but there'll be fighting, there'll be flying, and if those show up feeling as immersive as they looked, this will definitely be one to watch out for. Iron Man VR drops sometime in 2019.
Next up, we got an update for Crash Team Racing: Nitro-Fueled. Old character designs from the original title are coming to PlayStation 4, giving us a nostalgic trip back in time, should we choose to partake. Crash Team Racing: Nitro-Fueled arrives June 21.
A trailer for No Man's Sky's Beyond update showed that a VR mode is coming to the title, which — if you think about — makes so much sense. The universe of No Man's Sky is perfect for virtual reality. We'll be looking forward to this one when the update arrives this summer.
Readyset Heroes takes the concept of a dungeon crawler and turns it on its ear. It's a co-op title in which you can team up with three friends, but it's also a competitive game, as you and your squad will be racing against another team that's trying to clear an identical dungeon. Readyset Heroes is scheduled to release sometime in 2019.
Blood & Truth is yet another PlayStation VR title (this presentation was full of them, if you couldn't tell), and we have to say — this game looks like the closest you'll ever get to stepping into an action movie. And the cheeky, self-aware humor shown off in the trailer doesn't hurt, either. This one could end up surprising some people when it comes out on May 28.
Sony showed off a slew of smaller PlayStation VR games that players can look forward to in the next month or two. There's Falcon Age on April 9; Table of Tales on April 16; Jupiter and Mars on April 22; Everybody's Golf VR on May 21; Trover Saves the Universe on May 31; Mini Mech Mayhem on June 18; and Vacation Simulator, also on June 18.
Observation looks like a particularly eerie space thriller, and — like so many games we've discussed above — it's for PlayStation VR. The game's short trailer had this to say: "You're not on the station. You are the station." And, sure enough, it appears that you are the ship's artificial intelligence, monitoring those on board via your network of cameras. Do A.I. systems get scared? That's a question you'll have to answer when Observation launches on May 21.
Popular mobile title Five Nights at Freddy's is yet another game that makes a ton of sense as a VR game, and now it's coming to PlayStation VR. According to the game's trailer, it'll be throwing in some older levels from past Five Nights games along with brand new ones. And wow — it looks like there are going to be jump scares galore. You can look forward to screaming and worrying your neighbors sometime this spring.
Concrete Genie got another trailer, and frankly, this was sort of a weak point for the State of Play stream. We didn't see much that told us more about the title, other than an aside at its conclusion that a PSVR mode will be coming to Concrete Genie when it releases, and that the game is slated to arrive this fall.
The same can be said for Days Gone, which also got a trailer. Days Gone comes out next month, and its State of Play section pretty much rehashed the game's pitch as though we'd never heard it before. Give us a chance to miss you, Days Gone. Be quiet until you're ready to come out on April 26. Thank you.
Finally, State of Play wrapped up with a trailer for the upcoming Mortal Kombat 11. To start, we can now confirm that Jax, Kung Lao, and Liu Kang are officially joining the MK11 roster. And in a rather hilarious bit, we got to see the past versions of many Mortal Kombat stars face off against their future selves. Two Johnny Cages smack-talking one another. Enough said. We want more of this. Mortal Kombat 11 releases on April 23.
What'd we think of Sony's first State of Play? All in all, it was fine for what it was — a more Nintendo Direct-style stream meant to show off upcoming games without a whole lot of chatter. And it wasn't too long, either, clocking in at around 20 minutes in length. It had a heavy focus on PlayStation VR, which is encouraging as the PlayStation 4 approaches the end of its life. But it lacked big name titles outside of Days Gone and Mortal Kombat, which isn't necessarily the fault of the format, but where Sony is as far as software goes.
We'll keep you in the loop should we hear more about any news related to the stream.