April's Games With Gold Include Outcast: Second Contact, Old-School Battlefront 2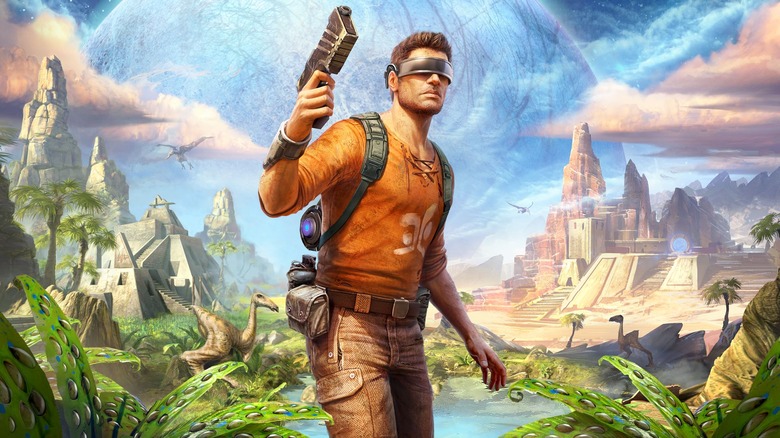 We're nearing the end of the month, and you know what that means — Microsoft is about to give you a few games that you might call free but you technically pay for. And the lineup for April's Games with Gold is... well, it's okay. It's just okay.
Starting off the month of April is The Technomancer, an Xbox One game that IGN smacked with a 4.9 out of 10, likening it to a terrible breakfast made by a child for Father's Day. Chances are, you're not the father of anyone on this game's development team, so unlike a dad pretending to enjoy awful pancakes, you're free to pretty much skip this one without any repercussions.
Also on April 1, you can download Star Wars Battlefront 2. And no, this is not the EA-developed game that released back in 2017. This is the ghost of the now-defunct Pandemic Studios reminding us that Star Wars games were once developed to completion and then released to the public. It's an original Xbox title, so if you want to dive in and remind yourself what a Star Wars game from 2005 looks like, this is your chance.
On April 16, Outcast: Second Contact becomes available through Xbox Live Games with Gold. This one actually flew under the radar for a lot of people, releasing in Fall 2017 to the quietest of cricket chirps. Eurogamer seemed to think highly of it, though, praising it as a "generous and uniquely captivating game."
And capping the month off is Tom Clancy's Ghost Recon Advanced Warfighter 2, winner of zero awards because the name could not fit onto any of them. In all seriousness, GRAW 2 was well-received by critics, with GameSpot singling out its "intense, gritty modern infantry combat" as something fans of the genre would enjoy. This one also arrives on April 16.
As always, Games with Gold titles require a subscription to Xbox Live Gold, which costs $10 a month or $60 a year.