Dreams Early Access Kicks Off In April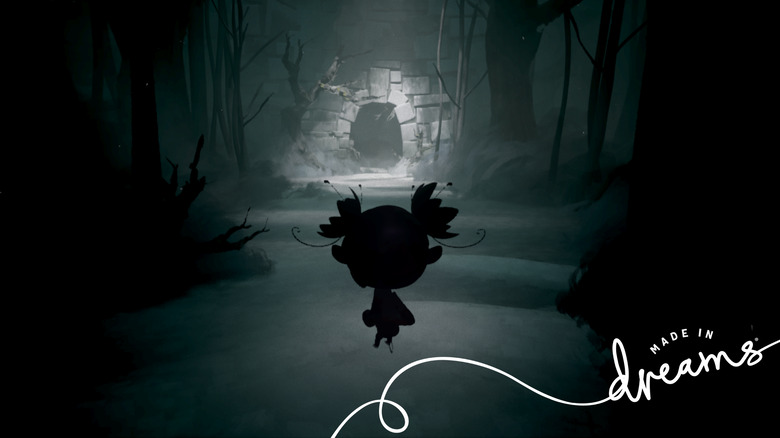 Ever dreamed about making your own video game? There's a tool for that if you own a PlayStation 4, and it's about to enter early access very soon. According to the PlayStation Blog, Media Molecule's Dreams will release into early access on April 16, providing players with a chance to build their own video game creations — and play those put together by other people.
Dreams is essentially a game creation engine, but one that appears to be more ambitious than Microsoft's Project Spark, which aimed to accomplish something similar. Creators can handle every aspect of their experience from start to finish — sort of the way Toby Fox did with Undertale — and then share their creations inside Dreams so others can enjoy them.
But there's more. Dreams wants to make it easy to collaborate with others, too, and that's perhaps the most exciting part of it. Those who purchase it could theoretically band up and create a Dreams game studio of sorts, with some working on sound, some working on artwork, and others contributing their level design ideas. If you don't have a musical bone in your body but you're great at creating 3D models, you could leave your mark on a Dreams project, showing off your skills as you build a game development portfolio. We can envision a scenario where somebody gets snatched up by a studio after a Dreams game takes off, and that's just neat.
From what we've seen so far, Dreams is fairly robust. It almost feels more appropriate to call it a platform instead of a game, as you can certainly play games inside Dreams if you want, but many will be using its tool set to bring their own game ideas to life. In the Dreams beta that ran a few months ago, creators were able to rebuild the iconic P.T. demo, assemble the beginnings of a first-person shooter, and more. And it stands to reason that people will be far more invested in Dreams once it hits early access, as any projects will carry over into the final version of the game. That means we could see some really cool stuff from Dreams creators in the next few months, and that has us very excited.
The early access version of Dreams will be priced at $29.99. Those who purchase early access will get the final release at no additional cost.