PlayStation Now Adds Metal Gear Solid 5, Shadow Complex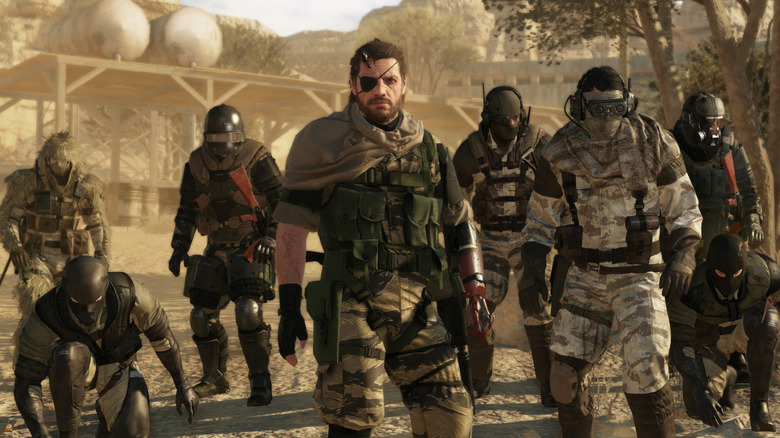 PlayStation Now subscribers have a slew of new titles to look forward to, thanks to the calendar changing from March to April. On the PlayStation Blog, Sony outlined the nine PS2, PS3, and PS4 games being added to the service, and a couple are definitely worth checking out — that is, if you haven't played them already.
The obvious headliner here is Metal Gear Solid 5: The Phantom Pain. This is the video game manifestation of Hideo Kojima's last ride with Konami, and there's a pretty good chance you'll never get another Metal Gear game that lives up to it. Before you jump in, though, you should give Metal Gear Solid 5: Ground Zeroes a try. That's also hitting PlayStation Now this month, and it serves as a separate story and — in a way — as a tutorial to help you get your bearings in Metal Gear Solid 5's world.
Shadow Complex Remastered is a new addition to PlayStation Now, as well. What was Epic Games doing way back when, before the outrageous success of Fortnite? They were working on Gears of War, of course. And they were also teaming with Chair Entertainment to develop the original Shadow Complex, a really slick-looking Metrodvania-style 2D shooter. Shadow Complex Remastered is basically that game, given a fresh coat of paint and made to look pretty for the current generation of hardware.
And then there's DiRT 4. If you're familiar at all with the DiRT franchise, you know exactly what you're going to get from this one. DiRT 4 is even more off-road rally racing, so if that's your jam, you'll have no trouble jumping behind the wheel and experiencing all of the new cars and tracks DiRT 4 brings to the series.
What else is coming? The PlayStation 2 is getting a few Star Wars titles in Star Wars: Bounty Hunter, Star Wars: Jedi Starfighter, and Star Wars: Racer Revenge. The PlayStation 3 library adds Bang Bang Racing. And Clouds & Sheep 2 is a PlayStation 4 indie being added to PlayStation Now for the time being.
Sony boasts that PlayStation Now contains over 750 titles now, which is a monster library across three generations of PlayStation hardware. And yes, you do have to stream PlayStation 3 games, which make up a large amount of what PlayStation Now has to offer. But we'll remind you again, because it can't be said enough, that PlayStation 2 games and PlayStation 4 games can be downloaded and played directly on your PlayStation 4.
So if you think $20 a month is steep for streaming games, remember — you don't have to stream all of them. And thank goodness.