This 'Fire Emblem Heroes' April Fools' Day Joke Broke Hearts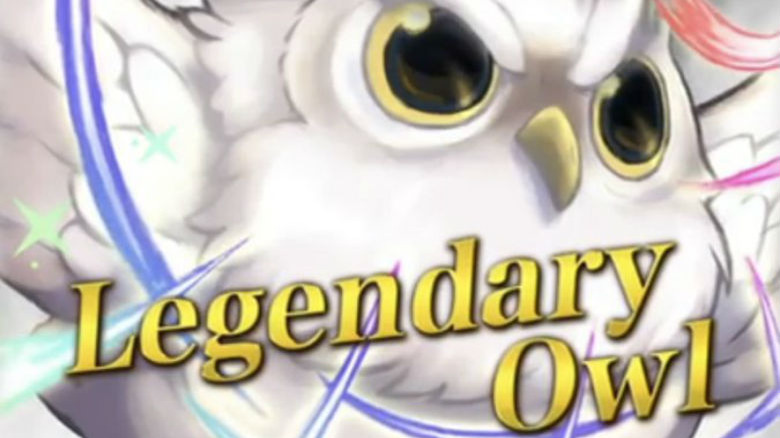 Fans of Fire Emblem Heroes got quite the shock to start the month of April, as Nintendo posted a video touting a brand new playable character for the mobile phone RPG. That character? Feh, the otherwise unassuming owl that serves as the game's messenger, delivering presents to those who play.
The video started out by proclaiming that "A Legendary Beast joins the battle!" And naturally, many players prepared for a larger entity to take center stage. Could it be a dragon? Could some other mythical creature join Fire Emblem Heroes? As the video rolled on, it soon became apparent that wasn't the case.
Instead, fans got their first look at Feh, a "Legendary Owl" with a surprisingly powerful move set. Several clips showed Feh in action, absolutely walloping her opponents with one-hit kills. The video claimed that Feh could use her beak as a weapon, or deploy her talons for 999+ damage. An assist move, Feh's Mimicry, showed that Feh could do her "best impression of any Hero." And her special? One that was all too fitting for the Fire Emblem Heroes mascot: Eavesdropping Owl, which enabled Feh to "Snoop on the Order of Heroes to gather the juiciest scoops" for the game.
On top of all that, Nintendo even managed to sneak in some photos of Feh decked out in various costumes and accessories. It's safe to say that whoever worked on the video put real time and effort into selling Feh as a character, making her addition — to a game that has hundreds of heroes, mind you — look like a huge deal.
Some of the Fire Emblem faithful were undoubtedly confused, wondering what on earth Nintendo was up to. And some were legitimately excited about Feh taking on a larger role in Heroes.
And then Nintendo brought the gag to an end. The video made it clear to fans that Feh had a 0% summon rate, which meant it would be impossible for players to obtain her as character. But in case that wasn't clear enough, Nintendo spelled it out even further, saying "There are absolutely no plans to make Feh available in any summoning event."
And finally, Nintendo hit everyone with a pun: "FEH-PRIL FOOLS!"
Some who watched the video online felt the need to share their feelings about it, whether in articles or on Twitter.
"I would also like this to actually happen," wrote GameSpot's Oscar Dayus about the joke.
"Feh is too precious for this world lol," said Twitter user @AbnormalReverie.
Others simply shared the video around — either hoping to fool their friends, or believing it to be true themselves.
Nintendo didn't totally leave fans hanging, though. The company made Feh's Orb a gift that can be obtained inside Fire Emblem Heroes – a nice consolation prize for those who are a little brokenhearted that Feh isn't actually becoming a playable character. And it's important to remember that Feh will still be a presence inside Fire Emblem Heroes, and fans can always find her Feh Channel on YouTube if they'd like to hear her voice.
But doing battle? That doesn't appear to be in this bird's future. At least, not anytime soon.
Fire Emblem Heroes has been a fairly successful mobile game since its launch in early 2017. In fact, in the two years since the game arrived on the scene, Heroes has raked in over $500 million – a massive sum in such a short period. And despite the fact that Feh isn't a real addition to the game, Nintendo has continued to support Fire Emblem Heroes with new content and new characters.
Just recently, the game added Yune, a mythic hero. And not too long ago, Nintendo's Dragalia Lost announced that characters from the Fire Emblem Heroes universe would appear inside that title for a special event, furthering the reach of Heroes and giving its characters more exposure.
And as for the larger Fire Emblem franchise, fans have quite a bit to look forward to in the months ahead. Fire Emblem: Three Houses will mark the first time the series has been on a home console in around a decade. Players can get their hands on that title — exclusive to the Nintendo Switch — on July 26.