Switch Exclusive Octopath Traveler Could Come To PC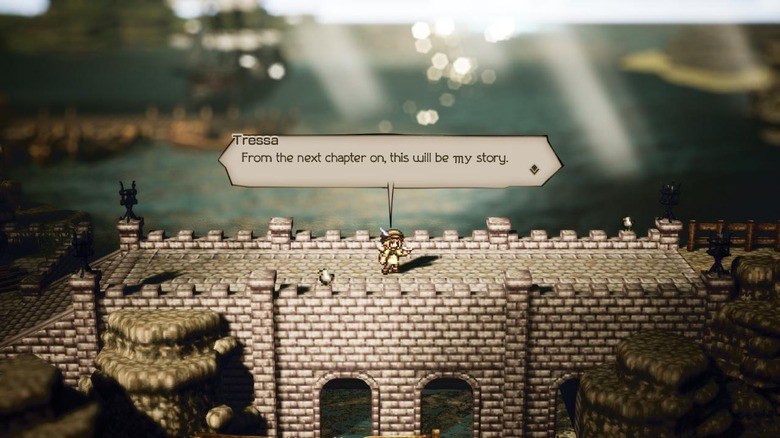 Octopath Traveler, the Square Enix-developed RPG that launched exclusively on the Nintendo Switch last year, could be on its way to PC.
According to Gematsu, the Game Rating and Administration Committee of Korea recently gave the title a rating for PC. And if there's anything we know about game ratings, they usually don't happen by accident. Many new games and remasters have leaked as a result of their ratings from other countries, sometimes well in advance of their actual announcements. So the odds of us getting some Octopath-related news about a PC port seem really, really high right now.
Should that be the case, it would mark the end of the title's Nintendo Switch exclusivity.
Bandai Namco is currently listed as the publisher for the title, which isn't uncommon in other territories, where some developers who are also publishers opt to have another publisher distribute their games. And as for when we could see Octopath Traveler eventually make its way to PC, the summer seems as good a time as any. The game launched on July 13 of last year for the Switch, so if Nintendo had it locked down for a year of exclusivity, Square Enix would be free to launch it on that date this year or soon after.
Octopath Traveler was notable for both its branching story — told from the perspectives of eight different characters — as it was its art style, which Square Enix dubbed "HD-2D." In fact, there's a good chance we could see a similar art style employed in the future, whether for future Octopath titles or for other Square Enix IPs. The company actually filed a trademark on the "HD-2D" term at the start of the year, so who knows — perhaps Square Enix has some grand plans that we just don't know about yet.
In terms of critical reception, Octopath Traveler scored pretty well with most outlets. IGN gave it a 9.3, saying that "Octopath Traveler's beautiful style and outstanding take on traditional turn-based combat make it a game that pushes JRPGs forward rather than simply paying homage to the greats." It certainly appears as though PC players could be getting a real gem of a Square Enix RPG — that is, if the game does indeed come to the platform.
We'll keep you in the loop should we hear more.